IITA Tree Heritage Park accredited by ARBNET
From
Published on

20.01.22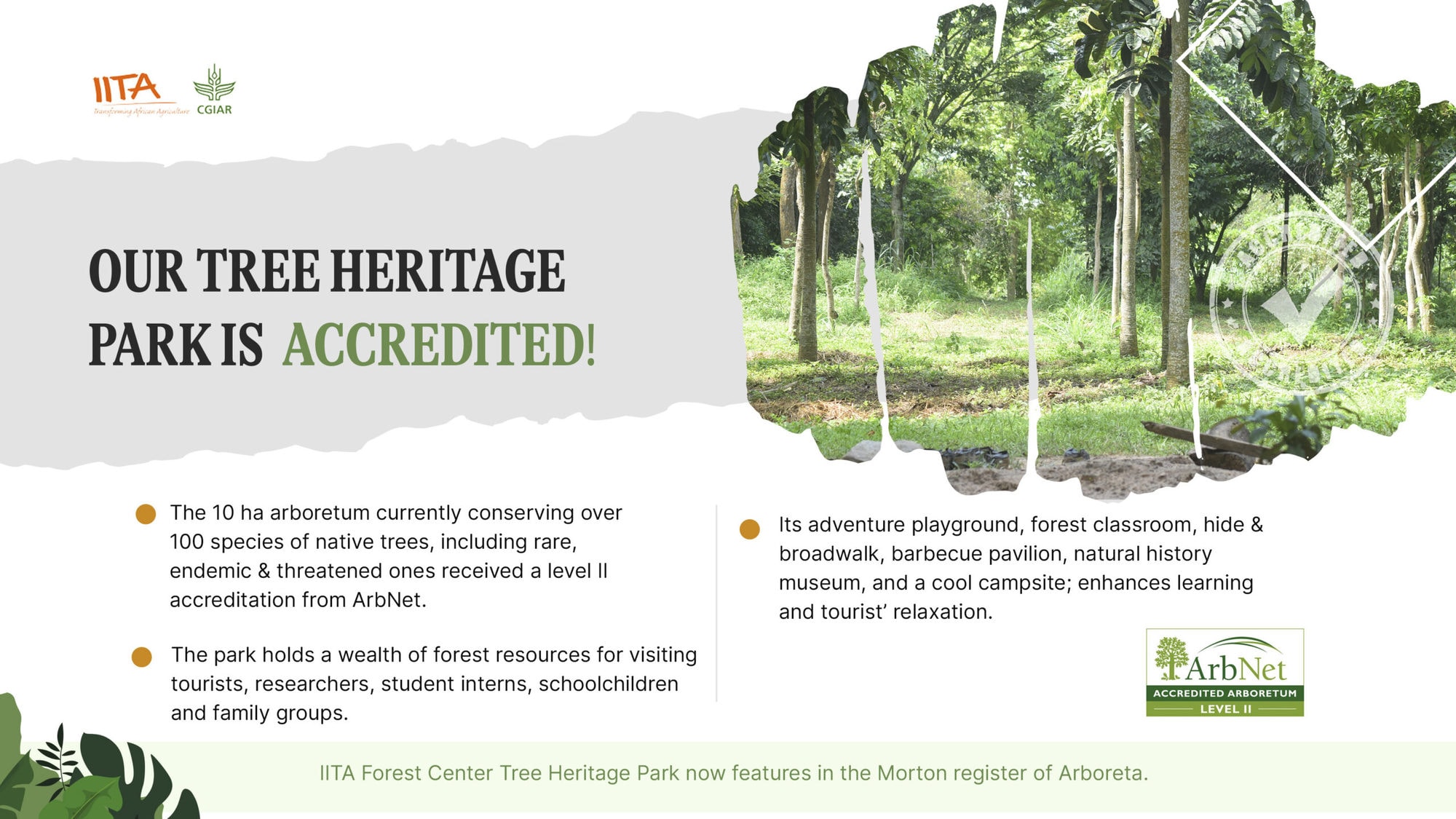 The IITA Tree Heritage Park (THP), located within the campus of the International Institute of Tropical Agriculture (IITA) in Ibadan and managed by its Forest Center, has been awarded a Level II Accreditation by The ArbNet Arboretum Accreditation Program and The Morton Arboretum, for meeting identified standards of professional practices important for arboreta and botanic gardens.
The ArbNet Arboretum Accreditation Program is the only global initiative to officially recognize arboreta at various levels of development, capacity, and professionalism. The THP is also now recognized as an accredited arboretum in the Morton Register of Arboreta, a database of the world's arboreta and gardens dedicated to woody plants. THB is the 500th accredited arboretum in the world, but the first in Nigeria and one of the only 11 arboreta to achieve such feat in Africa.
The THP was restored  in 2015 for ex-situ conservation of rare and threatened native trees, such as Cola nigerica, Entandrophragma cylindricum, Mansonia altissima, and Terminalia ivorensis. It was established in the early 1990s as an agroforestry arboretum incorporating food and forest crops, both native and non-native. With sponsorship from committed donors, this important conservation work involves the use of standard procedures for collecting propagation materials from forest patches in southern Nigeria, which are later subjected to different experimental trials within the IITA Botanical Nursery to determine the best techniques for propagation before planting out in the THP.