IITA signs MoU with OOK Group to facilitate project delivery
From
Published on

08.12.22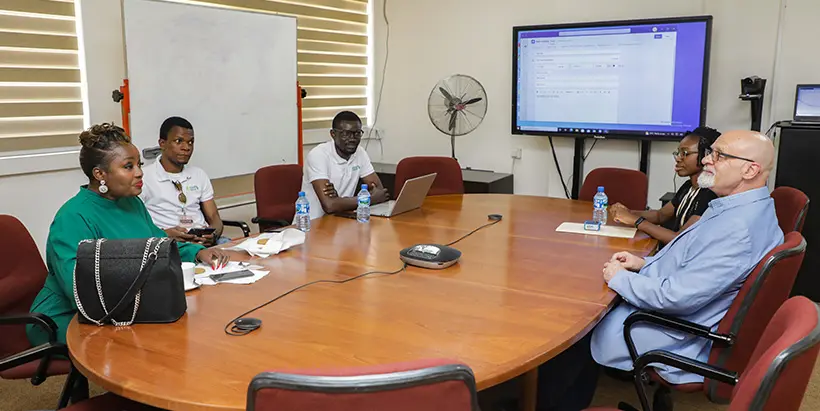 Finding the right partner institution to implement a project is crucial. This will result in a successful project, significant profit, increased efficiency, and enhanced visibility for both institutions. The OOK Group Nigeria Limited visited IITA–CGIAR on 17 November to sign a Memorandum of Understanding (MoU) with the Institute.
IITA Deputy Director General, Partnerships for Delivery (DDG-P4D) Kenton Dashiell received the team. He mentioned that MoUs serve as evidence of institutions working together, revealing the implementation order and framework of the project.
OOK Group Managing Director (MD) Omolara Svensson commended IITA for the significant work done for the betterment of agriculture and improving farmers' livelihoods in Africa. She said the partnership with IITA ensures the project's successful implementation because it would help them achieve the organization's mission.