IITA scientists reveal strategy to increase cowpea yield and protein content
From
Published on

18.08.22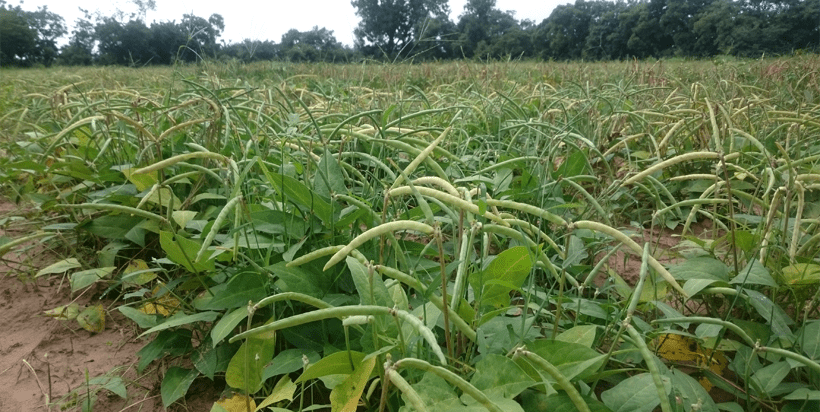 Cowpea, one of IITA mandate crops, is an important source of protein and livelihood for many people in West Africa. West Africa accounts for more than 80% of annual world production and Burkina Faso is the third largest producer of cowpea in West Africa. However, cowpea yields per unit area and its seed protein content must be increased to meet the protein demands.
Researchers from IITA-CGIAR and Institut de l'Environnement et de Recherches Agricoles (INERA) recently carried out a study in Burkina Faso to establish a simple method for increasing cowpea yield and the protein content of seeds. The effects of top-dressing timing on cowpea yield and the seed nitrogen content were investigated to achieve this. The effect of the planting density on the cowpea yield in farmers' fields was also investigated in three different regions of Burkina Faso.
During the investigation, three planting density plots—normal, high, and super high —were established in the different regions. The regions were characterized by their annual rainfall. The north region was semi-arid with an annual rainfall of 520 mm, the central region was semi-arid with an annual rainfall of 780 mm, and the south region was sub-humid with an annual rainfall of 1175 mm.