IITA scientist develops a cheaper and faster tool for identifying whiteflies
From
Published on

27.05.20

Impact Area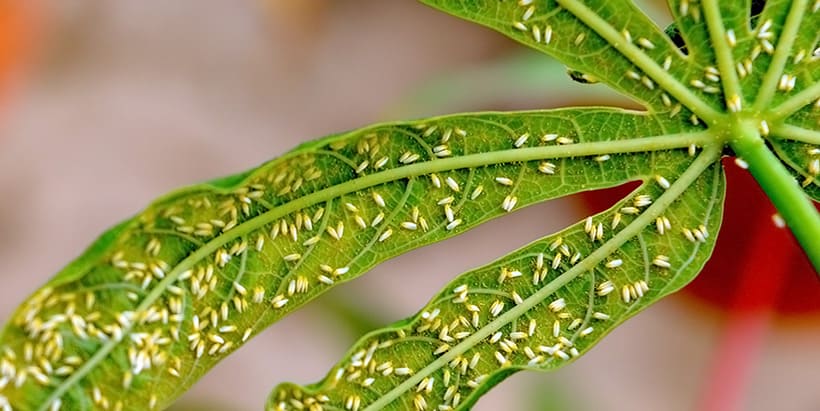 A CGIAR-IITA scientist has developed a more cost and time effective molecular diagnostic tool that can accurately identify different subgroups of cassava whiteflies, Bemisia tabaci. The tool can be used in local laboratories in Africa that often lack expensive sequencing technologies.
This innovation marks a major milestone in efforts to accurately characterize whiteflies, which transmit viruses that cause cassava mosaic disease (CMD) and cassava brown streak disease (CBSD), major diseases that have wreaked havoc with Africa's cassava crop over several decades. The combined damage resulting from infection with these two diseases is estimated to cause annual yield losses amounting to 50% in East and Central Africa, equivalent to more than US$1 billion.
Efforts to control pests and diseases are founded on proper identification. However, the whitefly is a complex species that requires the use of genetic tools to make accurate identifications. The most widely used method has been partial sequencing of the mitochondrial DNA cytochrome oxidase I gene (COI).