IITA partners with French Ministry of Foreign Affairs to enhance women's livelihoods
From
Published on

04.07.21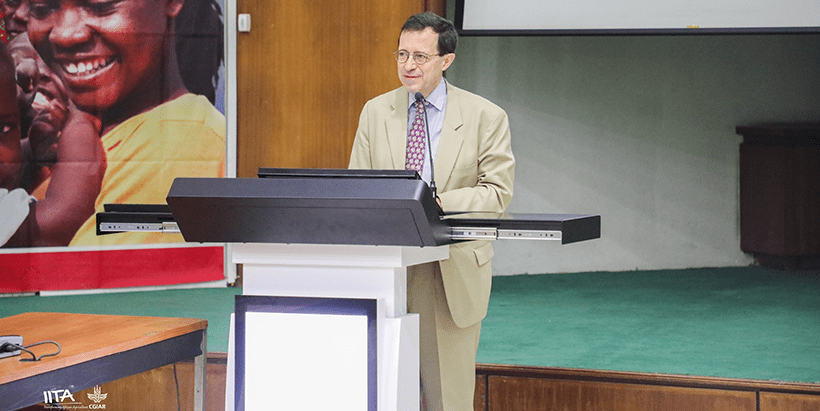 On 11 June, IITA officially launched the Support to Women Entrepreneurship in the Agrifood Sector in Nigeria (SWEAN) project at its headquarters in Ibadan with the Ambassador of France and the Oyo State Governor. The project was awarded to Nigeria by the French Ministry for Europe and Foreign Affairs (Embassy of France in Nigeria) through IITA, the implementing partner. The project seeks to empower women agripreneurs, improve their skills, and facilitate their inclusion in market networks in Oyo and Kaduna states.
During the event moderated by Zainatou Soré is the Coordinator of the SWEAN project,
In the opening, Kenton Dashiell, IITA Deputy Director General, Partnerships for Delivery, acknowledged partners and the current relationship with Oyo State. "This project fits squarely into the strategic plan of IITA and reflects the Institute's core beliefs," he stated.
Jerome Pasquier, Ambassador of France, expressed delight in having one more project with Oyo State, with the support of the Governor and his administration. He said the project, developed in Kaduna and Oyo states, representing Nigeria's northern and southern geopolitical zones, respectively, is a good response to some big challenges in the country. He congratulated the women's associations on taking steps to improve women's daily lives.