IITA participates in the 2022 Feed Nigeria Summit
From
Published on

09.01.23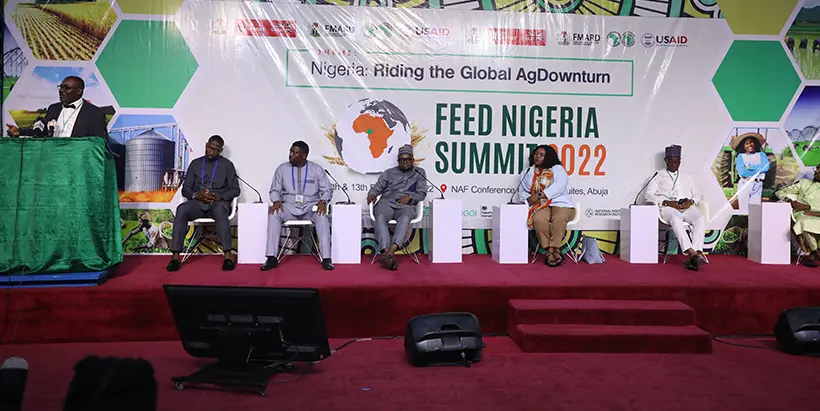 Representatives from IITA–CGIAR recently participated at the just-concluded Feed Nigeria Summit organized by Agroinnovate Nigeria and their partners.
The two-day event was a platform for private, public, diplomatic, and development stakeholders to discover investment opportunities and the role of the various stakeholders in the agro-industry. Financial institutions, farmers, agripreneurs, community leaders, angel donors, and Fin-Tech organizations were also given a voice to express views on collaborative efforts to improve the sector. The Deal Brokerage Room, one of the event highlights, provided an opportunity to introduce investors to economic prospects in agribusiness and was an avenue to learn about agribusiness markets worldwide, digital financing, import and export opportunities, and profitability in the agri-food system.
The Vice President of Nigeria, Prof Yemi Osinbajo, who was represented by the Minister for Agriculture and Rural Development, Dr Mohammed Abubakar, commended the organizers of the Feed Nigeria Summit and their partners for conceptualizing an all-stakeholder conference for exchanging ideas to improve food security in the country.