IITA nutrition team reveals ways to address unhealthy diets with HQCF
From
Published on

19.06.23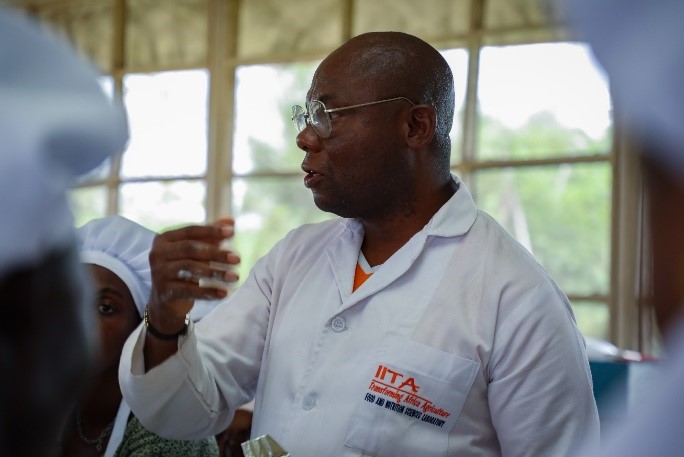 Over time, the fast-paced eating pattern adopted by the world's population has resulted in unhealthy diets. The high rate of consuming undernutritious food types is giving rise to a population with health conditions such as high blood pressure, type 2 diabetes, and high cholesterol and triglyceride levels.
As part of efforts to provide sustainable solutions to the prevailing nutrition problem, the Food Nutrition and Science (FNS) unit of IITA–CGIAR recently organized value-addition trainings in Nigeria and DR Congo.
The capacity development exercise exposed participants from both countries to the production of High-Quality Cassava Flour (HQCF) for increased use of cassava products. This is targeted at creating food diversification to combat hunger and food insecurity, reduce the importation of processed food products, and serve as a source of income for the participants.