IITA Forest Center nurturing secondary school students to become environment advocates
From
Published on

26.06.23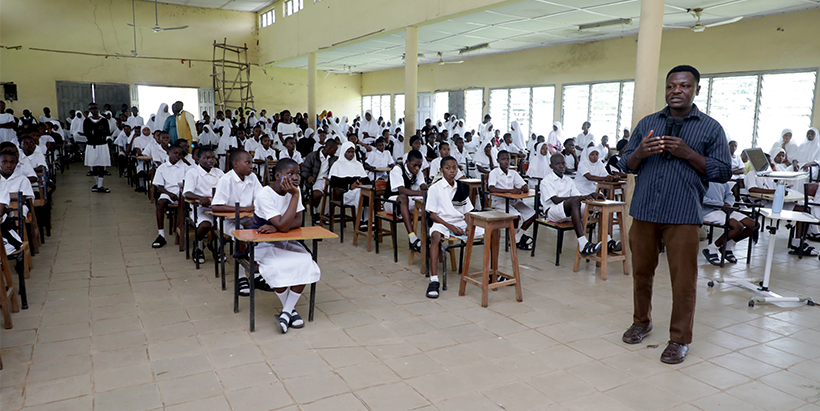 Every 5 June, World Environment Day (WED) is celebrated to sensitize and propose practical actions to address environmental and climate issues worldwide. The IITA Forest Center celebrated this year's WED with students from PADE School of Science in Ibadan around the theme "Solutions to Plastic Pollution".
Plastic pollution is one of the growing hazards threatening environmental, human, and animal health and well-being globally. Plastic waste constitutes about 80% of waterways' pollution, with an estimated 12 million tons reaching the ocean every year.
About 27 million tons of plastic waste, including food wraps, polystyrene bags, pet bottles, and household scraps, fill landfills globally.