IITA Digital Delivery Working Group delivers progress report to Ogun State Commissioner
From
Published on

20.02.23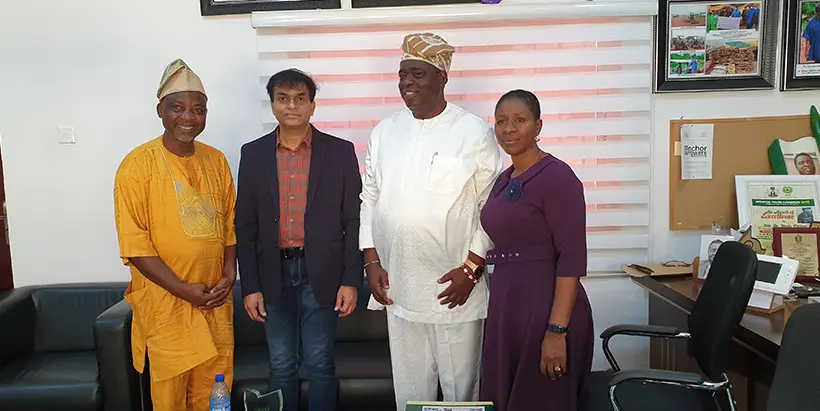 The IITA Digital Delivery Working team led by virologist and Head of the Germplasm Health Unit at IITA–CGIAR, Lava Kumar, met with the Commissioner of Agriculture in Nigeria's southwestern Ogun State, Dr Adeola Odedina, to present a report on the progress on the development of Ogun State Information Management System (OGFIMS).
The project, commissioned as part of the Ogun State Economic Transformation Project (OGSTEP) of the State's Ministry of Agriculture, is creating a digital agricultural information system that will register farmers, service providers, and other stakeholders while undertaking a baseline survey among farmers in the State. This digitalization initiative is part of Ogun State's move towards improving service provisioning to the agricultural sector.
The IITA team met with Dr Odedina in his Abeokuta office, along with the OGSTEP team, led by Dr Oluseyi Olugbire and IITA BASICS-II Project Lead and leader of the OGSTEP project on Value Chain Development Firm (VCDF), Lateef Sanni.