IITA and partners engages fabricators in Oyo State
From
Published on

07.06.22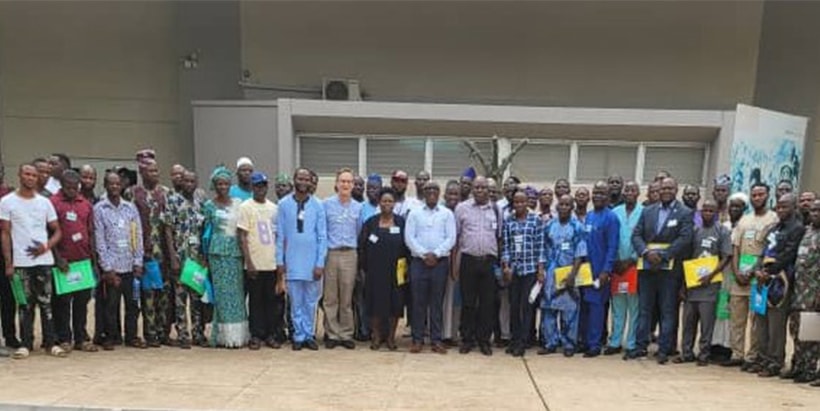 IITA, in partnership with the Innovation Lab for Policy Leadership in Agriculture and Food Security (PiLAF) and Oyo State Agribusiness Development Agency (OYSADA), organized a one-day workshop with the theme, "Enhancing the Status of Agricultural Equipment Fabrication for Food Security in Oyo State". The workshop aimed to address the need for modern agricultural equipment manufacturers to strategically meet the demands of partners, investors, and farmers. It also targeted assessing various types of agricultural equipment fabricated domestically and understanding interventions required for quality and optimum equipment fabrication.
The workshop was held on 17 May at the IITA headquarters in Ibadan, Oyo State, Nigeria, and had 118 participants. These attendees included agricultural equipment fabricators, farmers, academia, and private sector investors.
In his welcome address, IITA Agribusiness and Mechanization Unit Head Debo Akande noted that the Institute's mechanization unit, under the Partnerships for Delivery (P4D) directorate, is moving towards a business-oriented mechanization approach to drive the involvement of the private sector. He further noted that the Oyo State government is investing in an agricultural system that encourages the private sector to invest in agriculture, including the local fabrication of agricultural equipment for mechanized agriculture.