IITA and BASICS-II team hold crucial meeting with Tanzanian Minister on agricultural transformation
From
Published on

28.03.22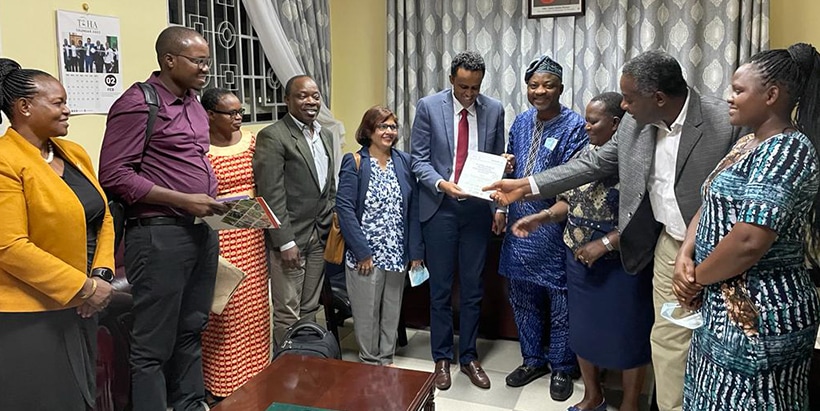 Tanzanian Minister of Agriculture, Honorable Hussein Mohamed Bashe, wants IITA to support the East African region in cassava, soybean, and banana transformation for economic prosperity. In a meeting with IITA researchers, including those working under the Building an Economically Sustainable Integrated Cassava Seed System, Phase 2 (BASICS-II), Hon. Bashe acknowledged that agriculture was crucial to the country's economic prosperity but observed its potential is yet to be realized.
"Take cassava, for instance. During Ramadan, my meal is incomplete if there is no cassava. The crop is still a food security crop. My question is: how can we turn this crop into a cash crop?" he asked.
Data from the Food and Agriculture Organization (FAO) show that the average yield per ha of cassava is still below 10 tons per hectare, making it difficult for countries like Tanzania to compete globally in exports.
The Chinese authorities have offered to buy Tanzanian cassava chips, but farmers are yet to take advantage of such offers as yields remain low.
Like cassava, soybean is another crop whose potential is yet to be tapped owing to a lack of improved and industry preferred varieties.