IITA Abuja Station chief awarded distinguished IAFoST fellowship
From
Published on

14.11.22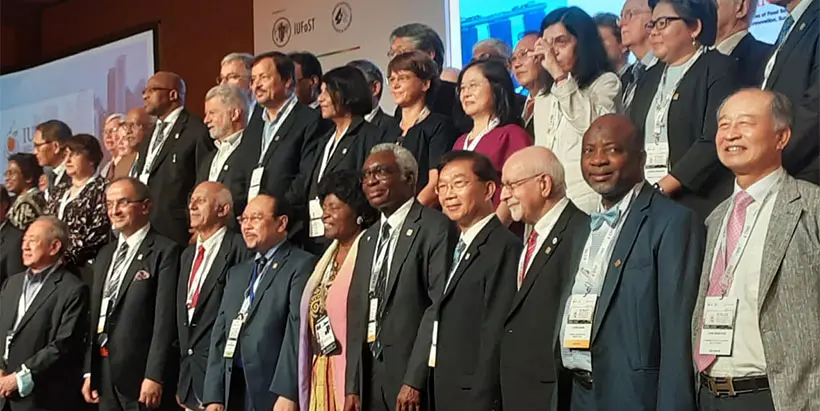 The Head of IITA Abuja Station and BASICS Project Manager, Professor Lateef Sanni, has been inducted as a Fellow of the International Academy of Food Science and Technology (IAFoST). He was awarded the distinguished fellowship at the 21st World Congress of Food Science and Technology on 2 November in Singapore.
A former Deputy Vice-Chancellor (Development) of the Federal University of Agriculture, Abeokuta (FUNAAB), Sanni was among the 13th class of outstanding food scientists and technologists inducted as new Fellows of IAFoST. He was recognized as the second-best researcher in FUNAAB and the 43rd-best researcher in Nigeria with 2023 AD Scientific Rankings of 5,193, h-index of 37, publication of 122 journal articles, 30 books, 30 conference proceedings, and one patent. He also recorded the highest citation in Google Scholar (5,294, h-index of 37), Scopus (1526, h-index of 20), and Research Gate (3365, h-index of 33.15).
The celebrated Food Science and Technology professor earned a BSc from the University of Agriculture, Abeokuta, in 1990. He received his MSc in 1993 and a PhD in 1999 from the Department of Food Technology at the University of Ibadan.