IFPRI-Kenya Training KIPPRA's Young Professionals (YPS 2021/22 cohort) on Social Accounting Matrices and Multiplier Analysis
From

CGIAR Initiative on National Policies and Strategies

Published on

12.08.22

Impact Area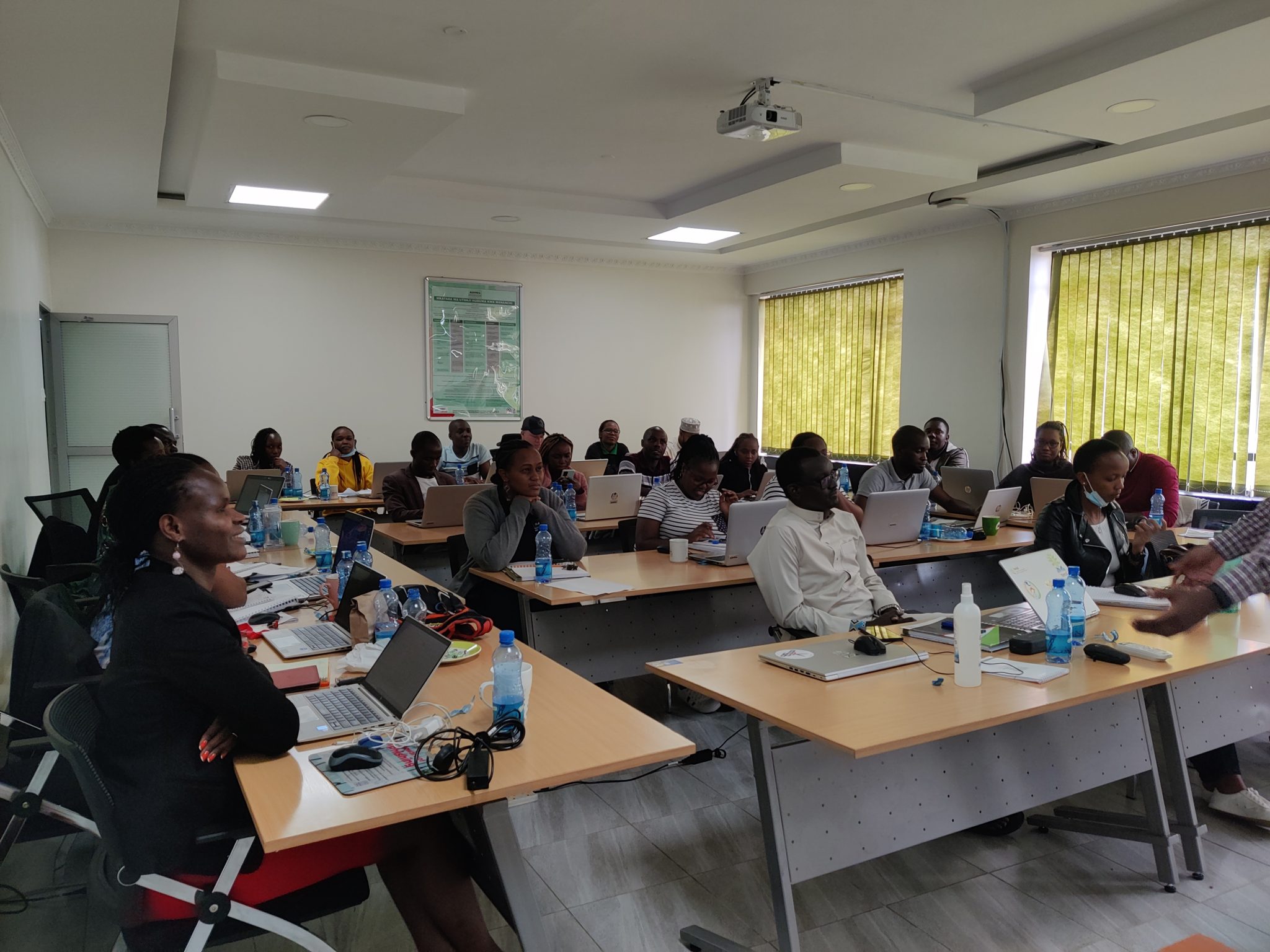 IFPRI conducts training to KIPPRA's Young Professionals (YPs 2021/22 cohort) on Social Accounting Matrices and multiplier analysis.
The CGIAR Research Initiative National Policies and Strategies (NPS) under the leadership of the International Food Policy Research Institute (IFPRI) has conducted an introductory training on Social Accounting Matrices (SAM) and multiplier analysis for Kenya's Young professionals. The SAMs and related training materials are developed by the CGIAR Research Initiative Foresight and Metrics (F&M). In the spirit of the long-standing partnership between IFPRI and the Kenya Institute of Public Policy Research and Analysis (KIPPRA), IFPRI undertook the first ever training on SAM to KIPPRA's Young Professionals. The training took place between July 25th to 29th at KIPPRA's office. The aim was to introduce participants to the foundations of economy-wide modelling, SAM.
KIPPRA Young Professionals (YP) Programme is KIPPRA's flagship programme which targets young persons from both public and private sectors at the initial stages of their careers. The objective is to strengthen their technical capacities in public policy research and analysis. YP programme attracts individuals with diverse academic and professional backgrounds, for instance, the current YPs have backgrounds in Economics, international relations, Mathematics, statistics, Environmental studies, Agriculture Economics and resource management, climate governance, food nutrition, public policy, education, demography, public health, among others.
Taking into consideration the diverse academic and professional backgrounds of the participants, the training was conducted in such a manner that enabled them to appreciate the role played by Social Accounting Matrix in public policy research and analysis.
The training was conducted through a series of lectures and hands on exercises. Among the concepts covered were Introduction to System of National Accounts (SNA), building of Macro-SAM, disaggregation of SAM, deriving key statistics from disaggregated SAM, Introduction to Economic Linkages, and Multiplier Effect, and introduction to economywide analysis.

KIPPRA YPs 2021/22 and IFPRI SAM trainers: Juneweenex Mbuthia and Lensa Omune
Photo credit: Damaris Nanjira, KIPPRA

Lensa Omune (IFPRI) training on the circular flow of income
Photo credit: Damaris Nanjira, KIPPRA

YPs actively participating in one of the training sessions
Photo credit: Damaris Nanjira, KIPPRA