New Inspire challenge to fund projects to overcome the digital gender divide as registration opens for ICTforAg 2023
From

CGIAR Initiative on Digital Innovation

Published on

07.09.23

Impact Area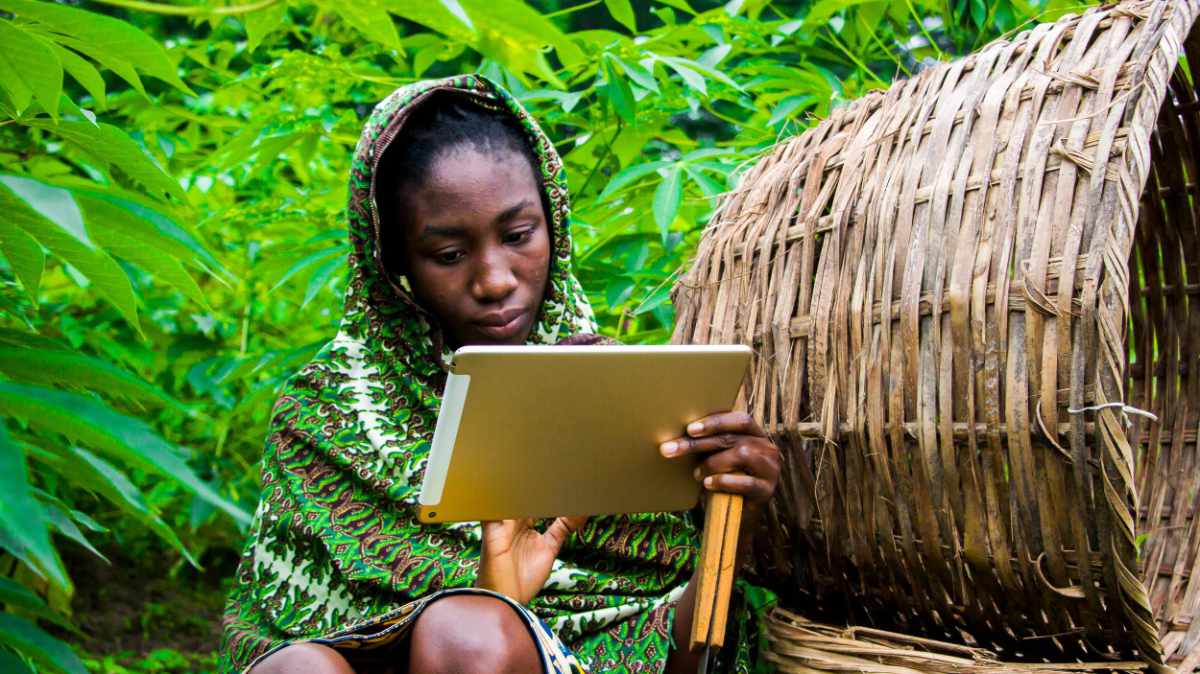 Digital innovations have the potential to transform agri-food systems, but work is needed to ensure they benefit resource-poor farmers, women and youth. This is the focus of ICTforAg 2023: Cultivating Inclusion (conference registration now open) and a new Inspire Challenge providing grants to digital agri-food services and programs to improve gender balance in their current operations. 
Quick links:
In 2022, the online ICTforAg event attracted more than 3,000 participants from 123 countries. For 2023 and 2024, the CGIAR Digital Innovation Initiative is taking on the role of event host to drive the agenda of inclusion: how to ensure that digital transformation benefits resource-poor farmers, women and youth. The knowledge and interactions generated by past and future ICTforAg events now feeds a searchable library of videos at the newly revamped website, which will serve as a community platform and a portal to hybrid events around the world. 
Registration for the 2023 online event is now live and can be found on the ICTforAg website: ICTforAg.com. The event organizers are also inviting input into the agenda, speaker suggestions and feedback on how to make the event more inclusive in a separate survey. In 2024, ICTforAg will move to a hybrid format with in-person events around the world. 
Under the CGIAR Platform for Big Data in Agriculture program (2017-2021), the original Inspire Challenge awarded 28 grants to 21 projects, resulting in innovations such as an AI-based phone app to monitor pests and diseases in cassava and other crops, crowdsourced data on traditional food markets in Vietnam and a chatbot service for farmers in Africa. 
The new edition of the Inspire Challenge targets gender inclusion and will provide Pay-for-Result grants of US $30,000 to five organizations or businesses – Challengers – who have demonstratively increased women's participation in their existing digital agri-food services or programs. During the process, each Challenger will have access to learning grants of up to US $20,000, access to CGIAR expertise, and training in human-centered design and gender-sensitization. 
The Pay-for-Results funding model of the Inspire Challenge is designed to stimulate digital agri-food technology programs and agri-entrepreneurs, who may not have a clear incentive to address challenges such as the gender digital divide. Underlying causes of the divide include access to services and technologies: in low- and middle-income countries, women are 28% less likely than men to own a mobile money account, for example. 
Organizations who operate digital advisory services and programs targeting agri-food system actors, especially food producers, are invited to fill out the application form at ictforag.com/inspire by October 5, 2023. The five successful Challengers will be announced on November 8, 2023, at the ICTforAg 2023 event.