Hybrid rice review: Updating notions about hybrid rice
From
Published on

05.11.19

Impact Area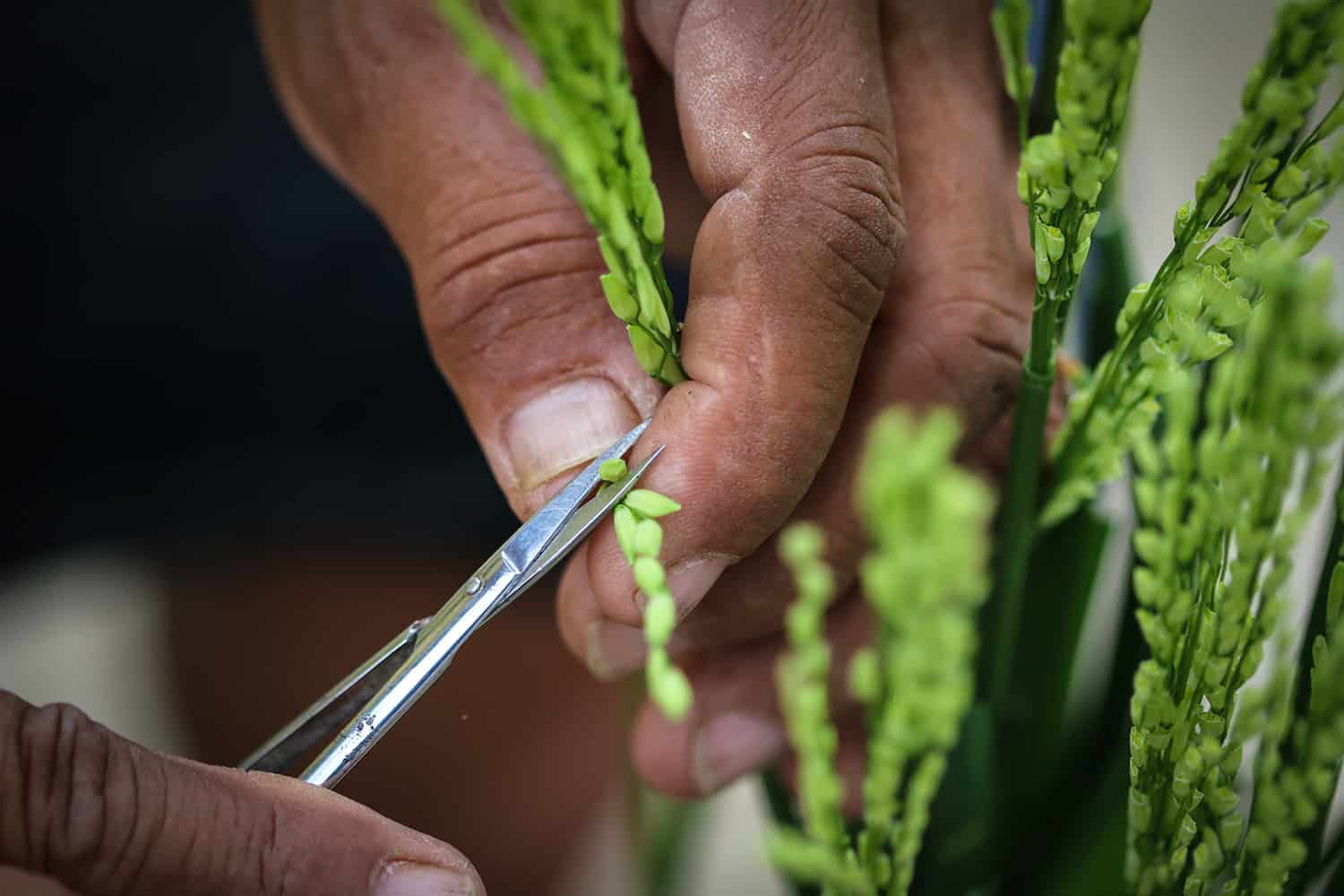 Recent research and technological advancements have significantly improved the quality and viability of hybrid rice. Still, the lack of awareness among value chain actors on these improvements threatens to impede its full potential as a climate-resilient alternative to traditional varieties.
Characteristics like poor grain quality, lower head rice recovery percentage, chalkiness, high insect, pest, and disease-vulnerability and heavy input requirements are among these outdated notions.
Dr. Jauhar Ali, Hybrid Rice Development Consortium (HRDC) lead at the International Rice Research Institute (IRRI) stressed that these characteristics are slowly becoming a thing of the past.
"Corrective research efforts toward developing market-oriented rice hybrids are being accelerated. Removing the misconceptions and apprehensions at various levels in the rice value chain is crucial to the successful promotion of superior grain quality and high-yielding hybrid rice as a critical component in ensuring global food security," said Ali.
As of 2019, a meager 8 million hectares outside of China is being cultivated with hybrid rice. Projections indicate that this needs to reach at least 15 million hectares by 2027 in order to keep pace with the increasing demands of global rice production, especially under intensifying climate change conditions.
Recent technologies have developed hybrids that produced 20-25% higher yields than even the best improved and high-yielding inbred varieties. Many hybrid rice varieties also offer increased resilience to biotic and abiotic stresses, and require lessened use for vital resources like agricultural land, irrigation water, chemical inputs, and labor.
"The progress we are making is but one step to successfully promoting the wide-scale adoption of hybrids. We need public and private actors to initiate complementing efforts to help drive research, policy, and market solutions and strategies toward this goal," said Ali.
This and more will…