How women's empowerment can expand crop diversification as a climate adaptation strategy in Bangladesh
From
Published on

05.02.21

Impact Area
Funders

United States of America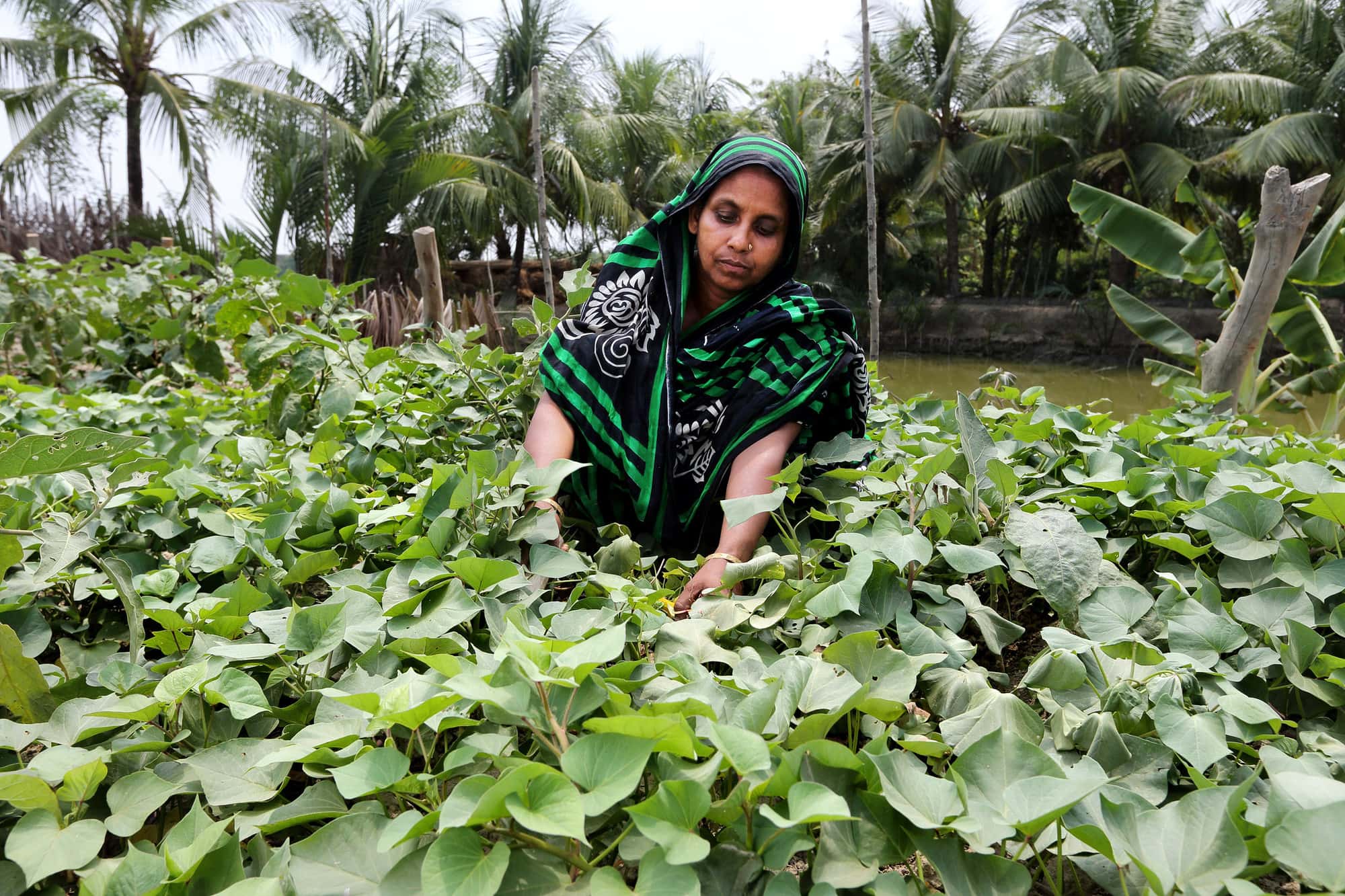 BY ELIZABETH BRYAN, ALEX DE PINTO, GREG SEYMOUR, PRAPTI BHANDARY AND FRANCESCA EDRALIN
Bangladesh's location on the Bay of Bengal, its low-lying coastal delta topography, and its intensive rice monoculture make it one of the most vulnerable countries worldwide to climate threats, including floods, sea level rise, and salinization. Climate adaptation strategies in the agricultural and food production sectors will be critical to reduce the negative impacts of these climate-related changes, including the rising risk of food insecurity.
One useful approach is crop diversification, which provides alternative means of income and reduces the risk of total crop failure. Crop diversification also helps to increase dietary diversity and reduce micronutrient deficiencies, and has positive ecological impacts. Yet the strategy is not commonly used in Bangladesh, where many farmers practice intensive rice monoculture.
Studies have found that women's empowerment can have positive impacts on livelihoods, including the adoption of alternative agricultural practices and improved nutrition and education outcomes. Can it also help improve crop diversity?
Photo credit: M. Yousuf Tushar/WorldFish