How satellite technology can help stop climate hazards from becoming health disasters
From

CGIAR Initiative on Climate Resilience

Published on

19.12.22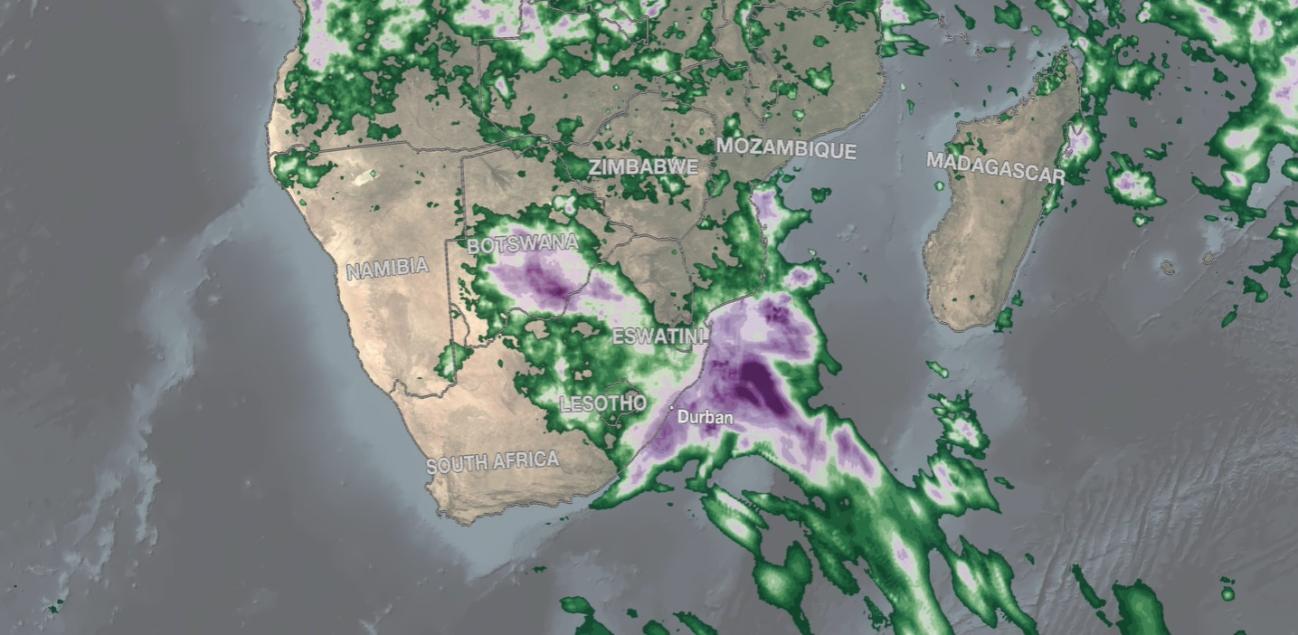 By Giriraj Amarnath and Ana María Loboguerrero
Natural disasters place a significant burden on health resources. When rivers rise due to flash flooding, buildings collapse from earthquakes, or wildfires spread through residential areas, many people can die quickly. The mid-term outlook can also be bleak if the immediate response to disasters overstrains healthcare services. Public health activities like routine emergency response, immunizations and disease-control programs are disrupted.
If people move into crowded shelters with insufficient water provision and poor sanitation, infectious disease risk increases. Vector- and waterborne diseases may spread if environmental conditions are favorable – for example when stagnant water remains after flooding. On top of all this, agricultural activities can slow or cease, leading to food shortages and hunger.
How can more resilience – which includes better preparedness – be systematically built to reduce the ever-growing toll of disasters?
Between 2000 and 2019, natural disasters killed 1.23 million people and affected more than four billion through injury and livelihood disruption. Health is a key element of the United Nations Sendai Framework for Disaster Risk Reduction 2015–2030, which seeks to substantially cut the impacts of disasters on people, livelihoods, communities, economies, businesses and the environment.
However, progress toward enhancing health-related outcomes from disasters lags behind other areas. Technology, such as satellite remote sensing, can potentially reduce disaster impacts on health in the immediate aftermath of events and the longer term – and therefore has much to contribute towards meeting the Sendai Framework's goals.
Quantifying risk
While we cannot alter where hazards strike, we can use satellite images and digital mapping technology to understand where they are likely to occur and to map where high-risk areas coincide with high population densities and vulnerable communities.
Such mapping initiatives can inform disaster-preparedness plans by delineating priority zones that should target development and emergency assistance. Mapping can also highlight where authorities can strengthen healthcare, sanitation and water provision to save lives, reduce injuries and minimize the spread of disease if a hazard strikes.
At the International Water Management Institute (IWMI), part of CGIAR, we used historical and current satellite and observational data to map risk in South Asia from floods, droughts, heatwaves, sea-level rise and coastal vulnerability due to sea-level rise.
Results showed that almost half the region's population had been affected by climate hazards between 2000-2010. 72% were in India; 12% in each Bangladesh and Pakistan; with the remaining 4% in Bhutan, Nepal and Sri Lanka. Using the United Nations Development Programme (UNDP) Human Development Index (HDI) to map factors such as life expectancy, education and per capita income revealed, for example, that Bhutan and Sri Lanka would be better equipped than Bangladesh to cope with an extreme hazard.
Preparing for extreme weather
One approach to enhancing health outcomes is to strengthen the ability of communities and individuals to cope when hazards strike.
In Zambia, as part of the CGIAR's Building Systemic Resilience Against Climate Variability and Extremes (ClimBeR) Initiative, IWMI scientists are developing a platform called AWARE to facilitate coordination across ministries to trigger timely action ahead of droughts and floods. Satellite data on rainfall, land-surface temperature, soil moisture and vegetation health will be combined with market, health, nutrition and population-displacement indicators to identify, for example, when a drought is emerging and how it is developing.
Pre-defined thresholds built into the platform will trigger appropriate early action, including the release of finance. Because AWARE's satellite data can detect drought two-to-three months before potential crop failure, the system will give authorities more time to prepare. Preventative action can include compensating farmers, supplying additional drinking water and importing food. These actions have the potential to limit out-migration and prevent a widescale disaster. This work builds on successful efforts to develop and implement satellite-based drought early warning systems in South Asia and the Middle East.
Guiding emergency response
On timescales of days to weeks, satellite-based weather forecasting is a capable tool for predicting hazards such as floods and cyclones. During the early days of the COVID-19 pandemic, IWMI researchers used satellite technology to identify locations where the combination of high COVID-19 infections and climate shocks was likely to be particularly devastating. For example, we could show places in India and Bangladesh that were at high risk from cyclones at a time when farmers were struggling to harvest ripe crops due to lockdown restrictions. Having pinpointed vulnerable areas, we produced guidelines for authorities to manage climate disasters effectively in tandem with COVID-19.
And in September 2022, as Category 5 Typhoon Noru made landfall on Luzon Island in the Philippines, IWMI used the UN's International Charter Space and Major Disasters Platform for Space-based Information for Disaster Management and Emergency Response (UNSPIDER). ClimBeR scientists used satellite data to prepare digital maps to guide the evacuation of vulnerable people by the local authorities. The storm, which brought 175km/h winds, torrential rainfall and floods to central Luzon, killed 40 people. However, without satellite technology underpinning the emergency response, the number of fatalities, injuries and knock-on health impacts could have been far higher.
Building communities' resilience 
Enhancing health is central to the Sendai Framework's aims to mitigate the impacts of disasters. Priority actions urge authorities to "systematically evaluate, record, share, and publicly account for disaster losses and understand the economic, social, health, education, environmental, and cultural heritage impacts." Additionally, "strengthening the design and implementation of inclusive policies and social safety net mechanisms, including through community involvement, integrated with livelihood enhancement programs and access to basic healthcare services."
The above cases show that satellite technology is key to such health goals. Moreover, advances in cloud computing and innovations such as Google Earth Engine are making satellite data and powerful processing capabilities more accessible than in the past. This means that technology is no longer the preserve of wealthy nations. Rather, anyone with a desktop computer and an internet connection now has the potential to enhance disaster-related healthcare outcomes anywhere in the world.
Giriraj is a researcher with the International Water Management Institute and leader of the Governance for Resilience work area at CGIAR's Climate Resilience Initiative, ClimBeR.
Ana María is the leader of  ClimBeR