GenderUp! Because readiness is not enough when scaling for impact
From
Published on

18.11.22

Impact Area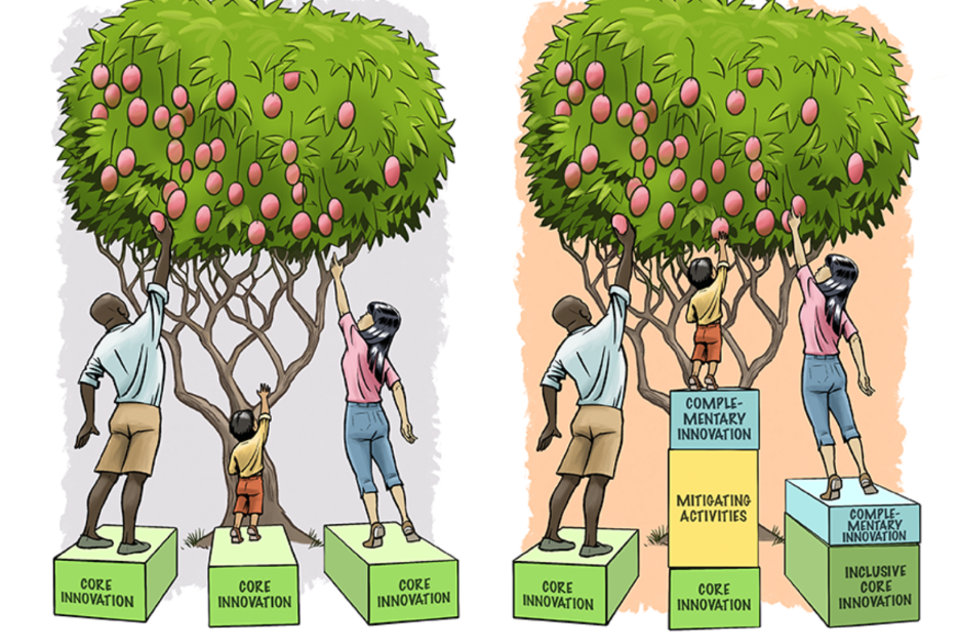 By: Anne Rietveld
'Achieving impact' is what motivates many researchers working in and with the CGIAR. And so, we develop innovations that have the potential to contribute to development outcomes such as food security or climate adaptation. Once successfully tested and perhaps adopted on a small scale, such innovations need to go 'to scale' to achieve the desired impact(s). Scaling is not necessarily easy though. We all know about innovations which we thought would change the world, that failed to go to scale. And then there are innovations that did change the world but in ways we did not foresee nor desire, with negative consequences and impacts such as land degradation or increased (gender) inequality overshadowing the impacts that were originally strived for.
What to do? How to scale better?
Continue reading to learn about a new tool – GenderUp – a conversational method which supports inclusive and responsible scaling of innovations in Food, Land and Water systems. Cees Leeuwis (Professor, Wageningen University and Research) explains why he encourages the use of this method and Sarah Mayanja (Gender Researcher, CIP) shares her experience using GenderUp to scale potato seed innovations in Ethiopia. Teams that want to improve their capacity in gender-responsive and responsible scaling of innovations, can now sign up!
Several approaches were developed to guide scaling of agricultural innovations over the past years. 'The Scaling Scan' was for instance developed by a team of CIMMYT, and the CRP on Roots Tubers and Bananas funded the development of 'Scaling Readiness'. Gender researchers pointed out that these approaches are useful but also blind to gender and other dimensions of diversity. In addition, possible negative consequences of scaling are hardly considered. In response to this criticism, CRP-RTB funded a multidisciplinary project co-led by Cees Leeuwis (Wageningen Universiteit) and Anne Rietveld (Alliance of Bioversity-CIAT), which brought together members of the scaling readiness and the gender team. Together, they developed the GenderUp method for responsible scaling.