From politician to climate-smart coffee farmer: The Kate Nakimuli story
From
Published on

11.09.23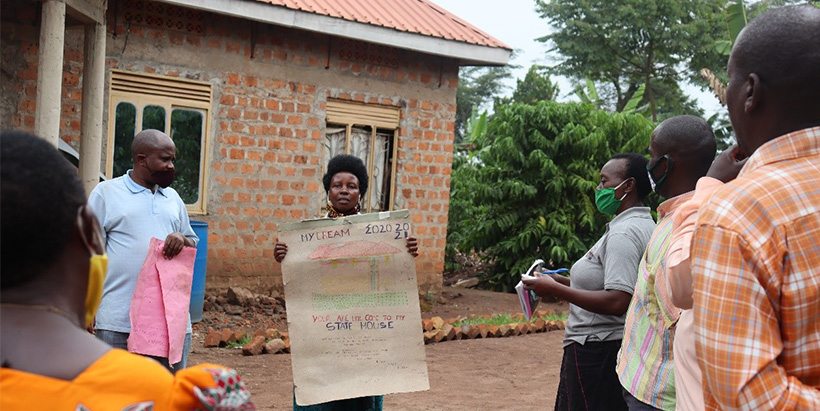 Meet Kate Nakimuli, a determined widow in Luweero District who used to be a sub-county Councilor living in a semi-permanent structure. She expected to be selected as a host farmer for a demonstration site for stumping, a climate-smart good practice for managing old coffee trees. However, Kate was not selected because her coffee garden was poorly managed. Kate was also perceived as a busy politician with no time to host the demo.
This rejection stirred up a desire for Kate to revive her coffee garden. With USAID's support, the International Institute of Tropical Agriculture (IITA) research team provided guidance, and Kate stumped all her less productive coffee trees.
One and a half years later, her coffee farm has become a farmer field school. Kate is reaping more from her fly crop season than she previously did from her main harvest season. Consequently, she resigned from her political role as a Councillor to manage her farm and is recognized as a Luweero coffee champion. Kate has since constructed a water harvesting plant and a pump to help her irrigate coffee.