From fleece to screens: Revolutionizing sheep and goat marketing in the digital age
From
Published on

14.11.23

Impact Area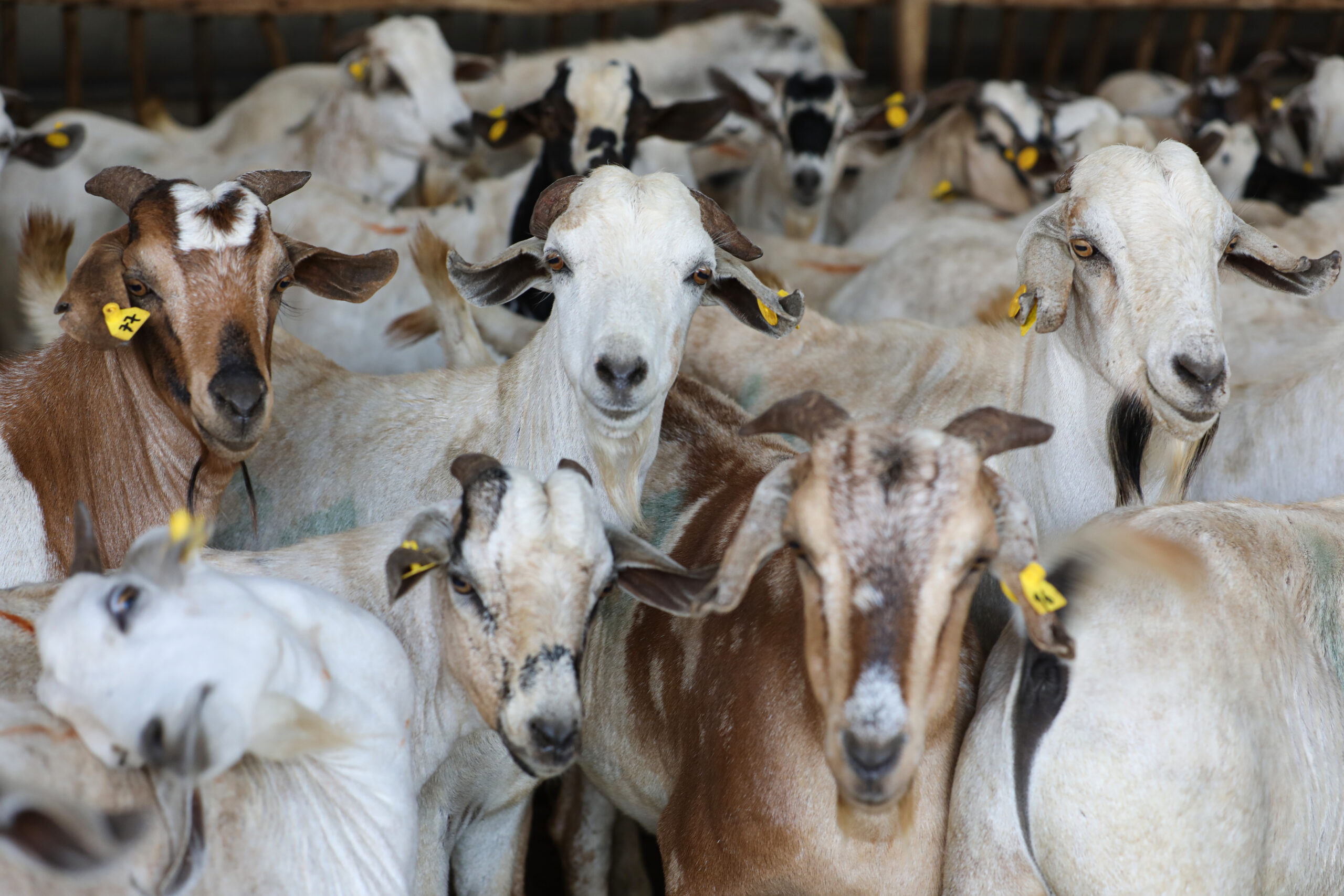 In the ever-evolving landscape of agriculture, genetic improvement holds the key to advancing the livestock sector's productivity and sustainability.  
Until recently, a program tailored to low-input systems had not been developed. A significant innovation arrived in 2009 with the inception of the Small Ruminant Community-Based Breeding Program (CBBP) in Ethiopia. The CBBP, initiated by the International Center for Agricultural Research in the Dry Areas (ICARDA), the International Livestock Research Institute (ILRI), and the University of Natural Resources and Life Sciences (BOKU), in partnership with the Ethiopian National Agricultural Research System, offers an attractive option for smallholders. Community-based breeding is a straightforward and cost-effective approach that leads to measurable gains in productivity and improvements in livelihoods, and, crucially, is inherently sustainable compared to conventional centralized breeding schemes. 
Over the past 13 years, this community-based approach to livestock breeding has garnered global interest. By combining farmer training, pooling community flocks to broaden the gene pool, offering scientific support in data capture, analysis, and selection, and enhancing performance monitoring, the CBBP has not only improved the lives of thousands in Ethiopia but has also equipped farmers with the knowledge and skills to continue making sustainable improvements in the future. 
As the CBBP made significant strides in genetics, a comprehensive assessment of the entire value chain unveiled both achievements and challenges. While addressing issues related to genetic improvement, health, and feeding; market-related concerns emerged as pivotal in ensuring long-term success for farmers. Creating an enabling market environment became a formidable challenge, as brokers seemed to control significant aspects of the market, hindering fair access for farmers. 
Recognizing the transformative potential of digital marketing, a partnership was formed between the CGIAR Initiative on Sustainable Animal Productivity or SAPLING, the Accelerating the Impact of CGIAR Climate Research for Africa (AICCRA) project and YAZERBER, a private sector entity dedicated to the production, branding, marketing, and distribution of livestock farm products and services. YAZERBER played a crucial role in developing digital marketing. 
YAZERBER's market survey further solidified the concept and benefits of a digital marketing platform. Leveraging the trust established between ICARDA and farmers through the ongoing CBBP program, YAZERBER engaged directly with farmers' cooperatives. This collaboration heralded a new era, revolutionizing how farmers sold their animals through facilitated conversations and agreements. Instead of being at the mercy of brokers, farmers could now negotiate fair prices for their animals based on weight, with the added benefit of online price monitoring. 

Photo credit: ILRI/Apollo Habtamu  
The outcome of this collaboration was the 'Tebotgebeya' digital platform (https://tebotgebeya.com). Tebotgebeya offered online purchase options for live sheep and goats, giving consumers the choice of various breeds, and information on animal weight, colour, and grade to guide their decisions. After making their choices, buyers were presented with online payment and delivery options, even allowing them to decide between live or slaughtered delivery.

'Beyond the convenience it provides, Tebotgebeya addresses cultural and religious considerations surrounding slaughtering practices. With a focus on hygiene and veterinary oversight, the platform assures buyers of healthy animals, eliminating concerns often associated with informal slaughtering in traditional marketplaces,' said Leulseged Yosef, a consultant with YAZERBER PLC. 'It also created opportunities for youth and women's groups within the cooperatives and provided job opportunities at various levels,' added Leulseged. 
Tebotgebeya's popularity has surged, and it is now the preferred marketing platform for many consumers and producers due to its streamlined process and benefits. Above all, it has empowered women, youth, and smallholder farmers by providing them with a fair share in the market, ultimately improving their lives and livelihoods. 
The success of Tebotgebeya stands as a testament to the transformative power of digital marketing in livestock genetic improvement. Plans are underway to expand its market outlets in Hawassa, Bahir Dar, Dessie, Adama and Dire Dawa in the next three years. 
By fostering an enabling market environment, this innovative platform has not only brought convenience to buyers but has also become a beacon of hope for farmers seeking equitable opportunities in the ever-evolving agricultural landscape. 
Learn more about the Small Ruminant Community-Based Breeding Program (CBBP) in Ethiopia 
Written by Tsehay Gashaw (ILRI)