FOOD SAFETY: A point of departure for preventing diseases originating in the world's food systems
From
Published on

12.06.20

Impact Area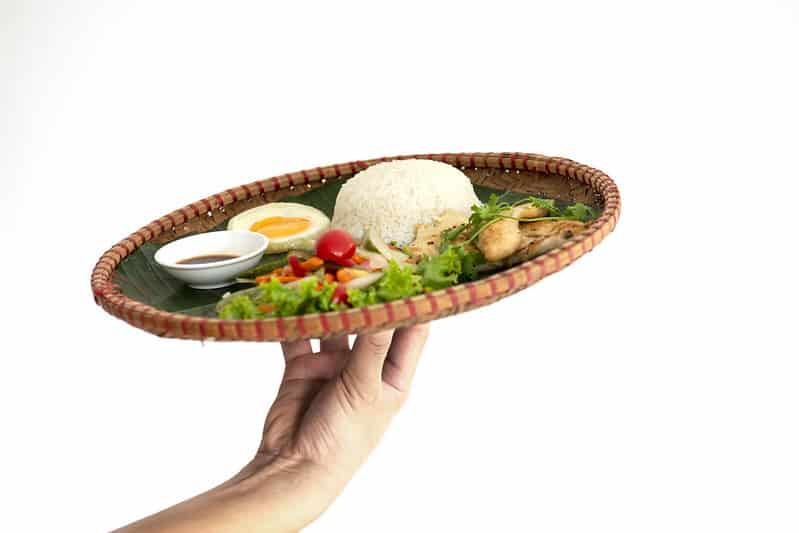 Food plate in Vietnam (photo credit: CGIAR/Chris de Bode).

To mark

World Food Safety Day

today, 7 June 2020,
three of the world's leading food safety experts
investigate opportunities for building back
better food systems and nutrition
in the wake of the COVID-19 pandemic.
Three scientists—
Delia Grace Randolph

, a veterinary epidemiologist who is professor of food safety systems at the Natural Resources Institute (

NRI

), in the UK, and a contributing scientist at the International Livestock Research Institute (

ILRI

), in Kenya;

Bonnie McClafferty

, food safety lead at the Global Alliance for Improved Nutrition (

GAIN

); and

Elisabetta Lambertini

, a senior research scientist in food safety for nutrition at GAIN—

are

collaborating in GAIN's flagship

EatSafe programme

—'Evidence and Action towards Safe Nutritious Food'—funded by the United States Agency for International Development (

USAID

).
In this new blog article, they look at how we can better prevent, detect, report and respond to zoonotic disease outbreaks originating from our food systems and how we can reduce the chance of future pandemics.
World Food Safety day in 2020
falls during an ongoing pandemic
that has sickened millions,
killed hundreds of thousands


and cost trillions of USD.
'The emergence of COVID-19 has been associated with wet or traditional markets . . . . In addition to well-known zoonotic diseases transmitted from domestic food animals to humans, many of the most catastrophic emerging diseases that have jumped to humans have originated from wild mammals or birds. . . .
If, as a thought exercise, we wanted to design an ecosystem that would help pathogens jump species barriers and make people sick and kill them, how would we go about it?

The first clue is that 75% of new human diseases come from wildlife, so to jump species, we would first need to create bridges or routes of connection between wildlife and people.

Since wild animals will avoid people, we would need strong incentives for people to get into contact with wildlife . . . .

Our current animal food supply chains are unfortunately very well suited to meet these conditions and transmit pathogens. . . . .
'How can we better prevent, detect, report, and respond to large-scale zoonotic diseases outbreaks originating from the food systems and reduce the chance of future pandemics?
'An obvious response is to break the bridges that bring wildlife pathogens to humans and livestock. We can distance ourselves and our animals more from wildlife; provide sufficient habitat where wildlife can live undisturbed; only farm, hunt and eat wildlife under safe and biosecure conditions, and change how we farm our livestock to break the bridge and avoid encroachment into wildlife territory. . . .
'We can better monitor and report on the health of wildlife, for example using sentinel wild species, to detect shifts in wildlife pathogens that may signal a potential spillover from wild to domesticated animals and into the food system.
'We can also change perceptions and demand associated with wildlife meat consumption. At one time all of humanity consumed wildlife and over the centuries fewer and fewer people do. While traditional or medicinal consumption of wildlife products are likely to continue, we should better regulate it in terms of domestic and international trade, and encourage a shift to biosecure and low-risk practices. . . .
'The Covid-19 pandemic has highlighted many vulnerabilities in our food systems. Fortunately, there are ways to build back better and close the bridges that can bring pathogens from wildlife to domestic livestock production. The current pandemic may at last force us to better account for health and disease consequences of how we make choices around food and food supply systems, so we can avoid catastrophic outbreaks.'
Read the whole article by Delia Grace Randolph, Bonnie McClafferty and Elisabetta Lambertini, A bridge too far: Covid-19, disease transmission, and the food system, on the Nutrition Connect website, an initiative of the Global Alliance for Improved Nutrition (GAIN), 7 June 2020.