Fodder chopping machines lead to a thriving livestock feed enterprise in rural Niger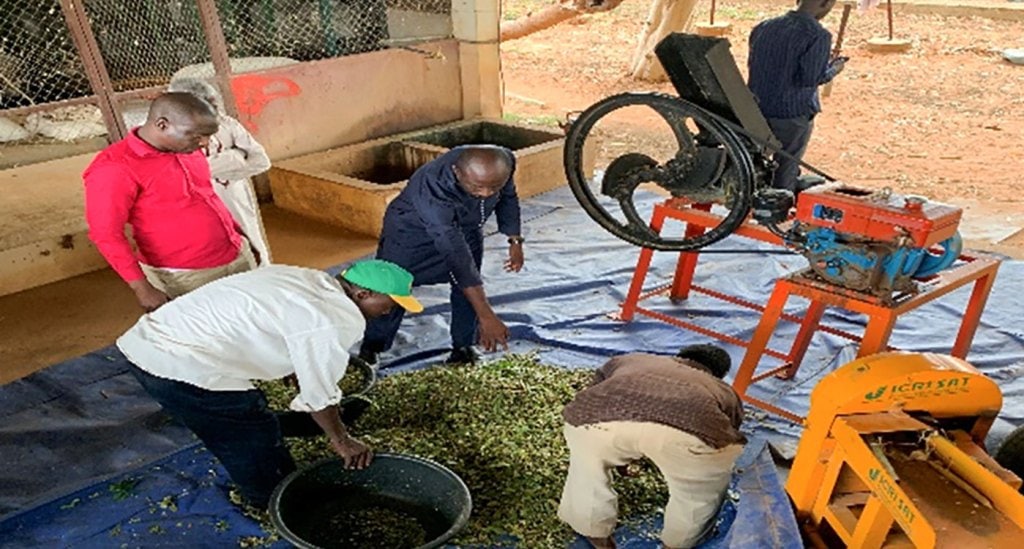 Fodder chopping machines are proving to be a great help to livestock farmers in rural Niger, by providing suitable feed to their animals while saving their time and effort. In five villages, groups of farmers are making the most of an initiative to provide these machines to the farmers.
Feed for livestock is the most important factor in successful livestock farming. In Sahelian countries such as Niger, cereal crop stover (leaves and stalks) are major sources of feed for ruminant animals, especially during the dry season. Many livestock farmers feed their animals whole plant residues of their crops, leading to wastage and also adversely affecting the digestion of animals. Others manually cut the stover into small pieces – a laborious and time-consuming process.