Five ways food systems can make or break our Earth
From
Published on

22.04.19

Impact Area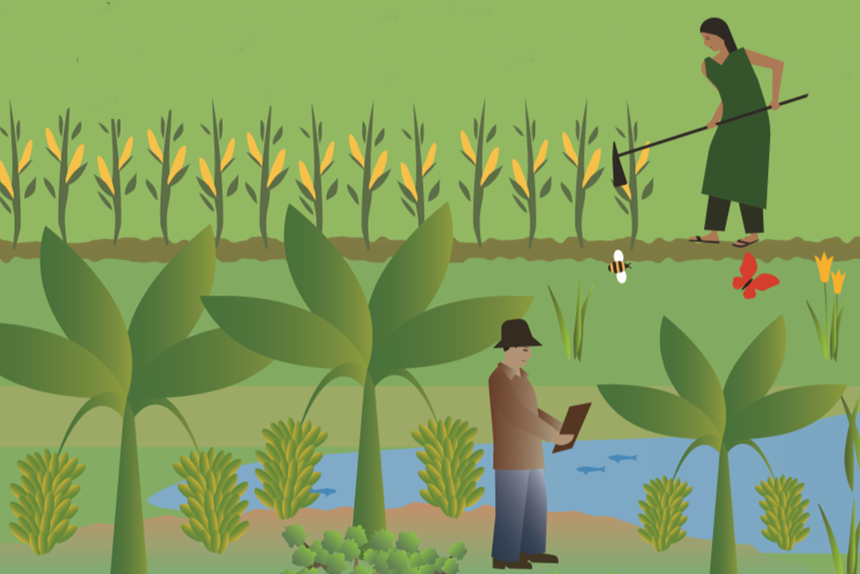 From the year 2013 to 2016, Lao banana exports increased to $200 million, a tripling in production within just three years. The leap in production was – on the surface – something to celebrate.  Yet, this leap in figures had unforeseen on ground realities. Excessive pesticide use, revealed research, was a cause of fish deaths and illness among plantation workers.
The past is riddled with such struggles to find balance between food systems and ecosystems, snowballing into our uncomfortable present day truths:
One third of greenhouse gas emissions are from agriculture. Agriculture withdraws nearly 70 percent of the world's water resources. And one third of the world's lands are now determined degraded – agriculture only exacerbating this trend.
The unsustainable use of our natural resources has significant implications. Destruction of habitats, climatic change, overfishing, pollution and erosion all contribute to loss of biodiversity. Scientists estimate we are losing species at more than 1,000 times the normal rate with extinctions occurring daily.
In other words, our Earth is in crisis. It is now imperative that we find ways to live within our planetary boundaries while feeding an ever-growing population.  Though once a driver of a distressed Earth, agriculture can be a part of the solution.
These five examples show how agriculture can help, not harm, our planet…