From
Published on

12.04.21

Impact Area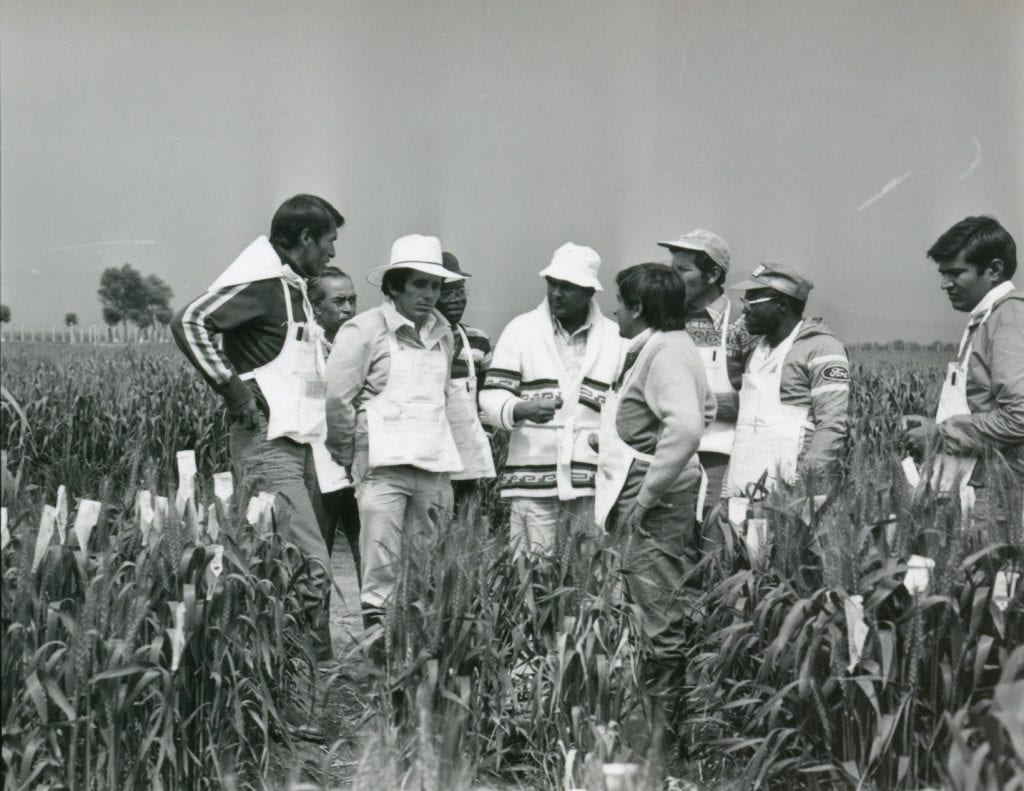 In 1966, the International Maize and Wheat Improvement Center (CIMMYT) hosted a training event that was unlike any class the students had attended before. The students came from all over the world, the classroom moved between different environments in Mexico, and their teacher was Norman Borlaug. Over the course of 6 months, national agricultural partners, graduate students, and future research leaders from all over the world studied under Borlaug, one of the most famous and impactful agronomists in history.
Since its inception in 1966, the CIMMYT Global Wheat Program (GWP) annual training has hosted more than 1700 scientists from 99 countries. The aim of this program is to improve the breeding skills and research capacity of national partners, research staff and graduate students from countries where wheat is a major staple food crop. Along the way, the researchers expand their professional networks and share experiences in agronomy from around the world.
The CIMMYT GWP training program staff recently caught up with some graduates from the course to find out what their biggest takeaways were from the experience.