Exploring farmer adoption of conservation agriculture using a lab-in-the-field approach
From
Published on

02.09.20

Impact Area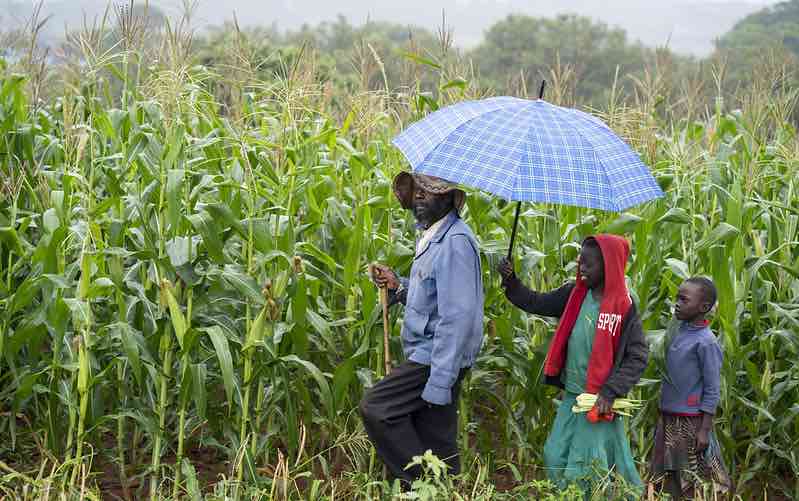 Climate change poses a significant threat to livelihoods of rural communities around the world. A key policy challenge is increasing the resilience of smallholder farmers while sustainably intensifying production. Adopting conservation agriculture (CA) techniques is argued to achieve this combination: By boosting water and nutrient retention in soil it mitigates losses from poor rainfall, while causing soil health to improve over time, increasing yields. However, because these yield improvements occur slowly, they can take a long time to pay off—a decade on average, according to one review.
This long timespan poses problems for both farmers and for researchers trying to better understand the dynamics of CA adoption.
For farmers, the challenge is that realizing benefits takes years, but the costs are immediate. They must invest time in learning and applying new techniques, and use more labor or inputs for weeding. Since some benefits are in the form of public goods, such as reduced soil erosion, subsidies could be appropriate to help tide farmers over until private gains are realized. For researchers it is inherently difficult to conduct an experiment that may require many years before the full impacts can be evaluated. As a result, there is a lack of experimental evidence available to show whether CA programs can deliver benefits to smallholder farmers in developing countries.
In our recent discussion paper, we attempt to address both challenges. To promote CA adoption, we propose a subsidy payment for a fixed time during the initial years of adoption, with the aim of enabling farmers to overcome the initial cost barrier and getting them close to the point where adoption begins to yield personal gains. We conducted an experiment that showed the potential efficacy of this approach.