Excitement as IITA Tanzania receives Director General in first visit
From
Published on

05.10.23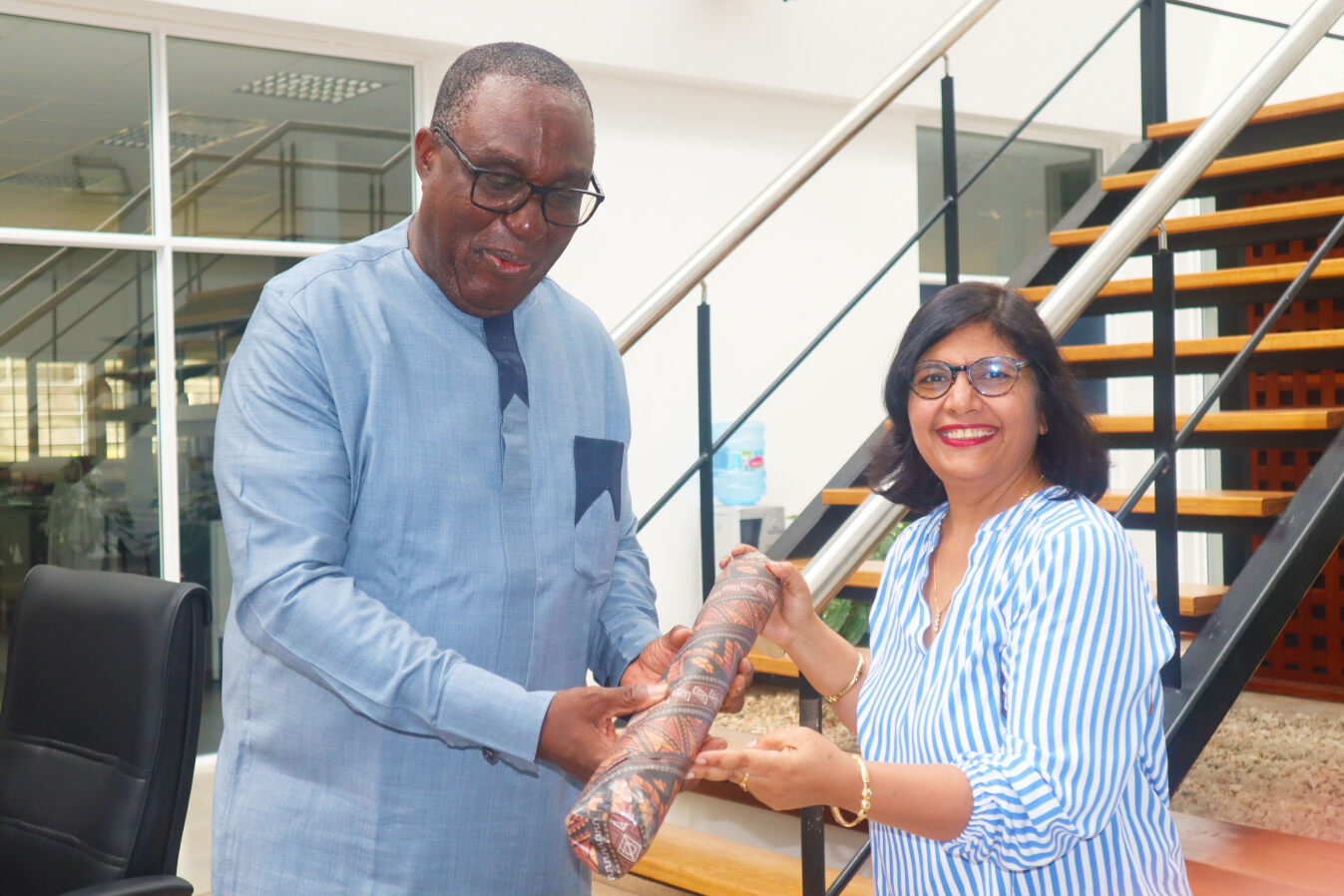 On 8 September, the quiet routine of the IITA Eastern Africa Hub office was replaced with lively activities as staff welcomed Dr Simeon Ehui, IITA Director-General and CGIAR Regional Director for Continental Africa. DG Ehui was visiting the Hub office in Dar es Salaam for the first time since he joined the Institute as the Director General.
In her welcome address, IITA Eastern Africa Hub Director Leena Tripathi noted the heightened expectancy around the office. She used the opportunity to highlight the efficiency of the office: "Although the team is small, it is efficient, and we have a powerhouse." She applauded the visiting IITA staff who participated at the AGRF for scheduling time to explore the campus, particularly the laboratories and offices within the state-of-the-art building famously known as the Science Building.
The excited DG Ehui debriefed the staff on the activities he and the senior management team had been working on throughout the AGRF week. "We were privileged to meet Her Excellency President Dr Samia, and during the conversation, she agreed to my request to be the champion of agricultural research in East Africa," He narrated.