Excellence in Agronomy Drives Collaborative Breakthroughs in Latin American Agriculture
From

Sehlule Muzata

Published on

15.08.23

Impact Area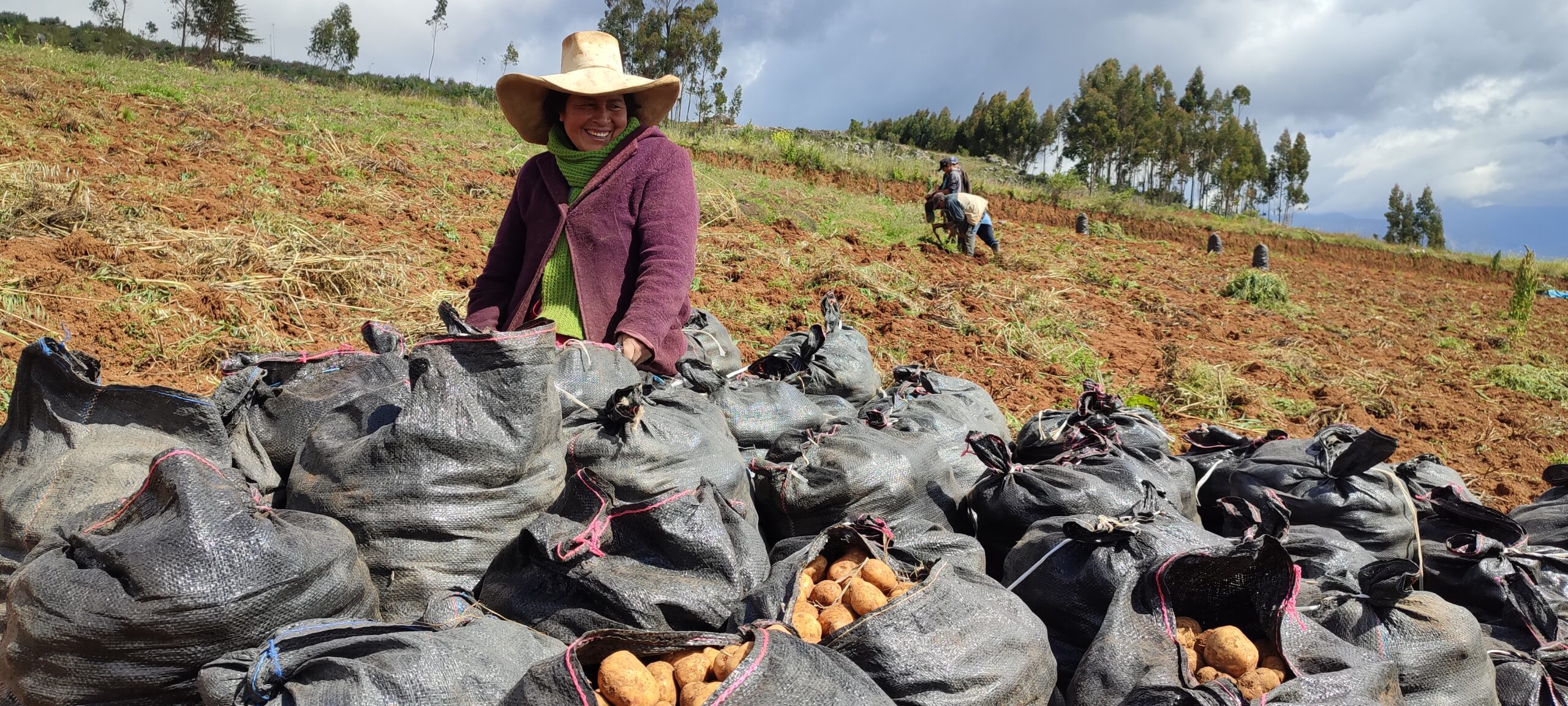 Cross-border collaboration and innovative solutions are propelling sustainable farming in Latin America, thanks to the Excellence in Agronomy (EiA) initiative. Excellence in Agronomy (EiA) is a global initiative that works with partners worldwide to develop and implement innovative agricultural practices. A network of research platforms fosters scientific collaboration in Latin America, aiming to develop and scale agronomic solutions that benefit farmers and communities. One of those solutions is conservation agriculture, a set of practices that improve soil health while increasing crop yields.
With support from EiA, the International Maize and Wheat Improvement Center (CIMMYT) hosted the Symposium of Research Platforms at its headquarters in Mexico. The symposium brought together researchers, extensionists, and authorities from the research network across Mexico, Peru, Guatemala, Honduras, and Colombia to share knowledge among diverse stakeholders.
Simon Fonteyne, coordinator of agronomic research for Latin America at CIMMYT, highlighted the inclusive nature of the collaborative network, stating, "The platforms are not only the work of CIMMYT, but also the work of collaborators, and thus collaboration is encouraged among many actors: government, private entities, other international research centers."  David Ramírez, a researcher at the International Potato Center (CIP) in Peru, echoed this sentiment and emphasized the utilization of shared methodologies and technologies to empower decision-making for farmers.
In Peru, EiA and CIP are working with the NGO Asociacion Pataz in the district of Chugay, a major potato-producing region. The project is helping farmers improve their potato yields while also protecting the environment through implementing conservation agriculture and other agronomic practices. An essential tool in this work is e-Agrology, a digital tool developed by CIMMYT that helps farmers to record and manage agronomic data. Farmers use the data from the digital tool to make better decisions about crop management, such as when to plant and harvest and what varieties to plant.
"We are thrilled with the project's results so far," said David Ramírez, a CIP scientist. "We have seen an increase in potato yields, and the farmers are also more aware of the importance of conservation agriculture." A typological analysis using the data collected in e-Agrology revealed valuable insights into planting, harvesting, varieties used, limiting factors, and productivity of small potato farmers in Chugay, Peru.
One notable outcome of this collaborative effort was the recognition of Chugay District in Peru as the country's inaugural ecological and innovative agricultural district. This recognition was endorsed through a Regional Resolution by the Province of La Libertad Government. It acknowledged the pivotal role played by the Excellence in Agronomy Initiative and the Asociacion Pataz in implementing digital agriculture through the e-Agrology platform.
Sandro Rodríguez Arteaga, the Mayor of Chugay District, Peru, expressed his enthusiasm for the collaborative initiative, stating, "We leave very nourished by these training that we have had and to be able to replicate it in Chugay, a district that is better known as 'the king of potatoes'." He further highlighted how adopting innovative tools could enhance soil quality and boost potato production, a critical endeavor for the district.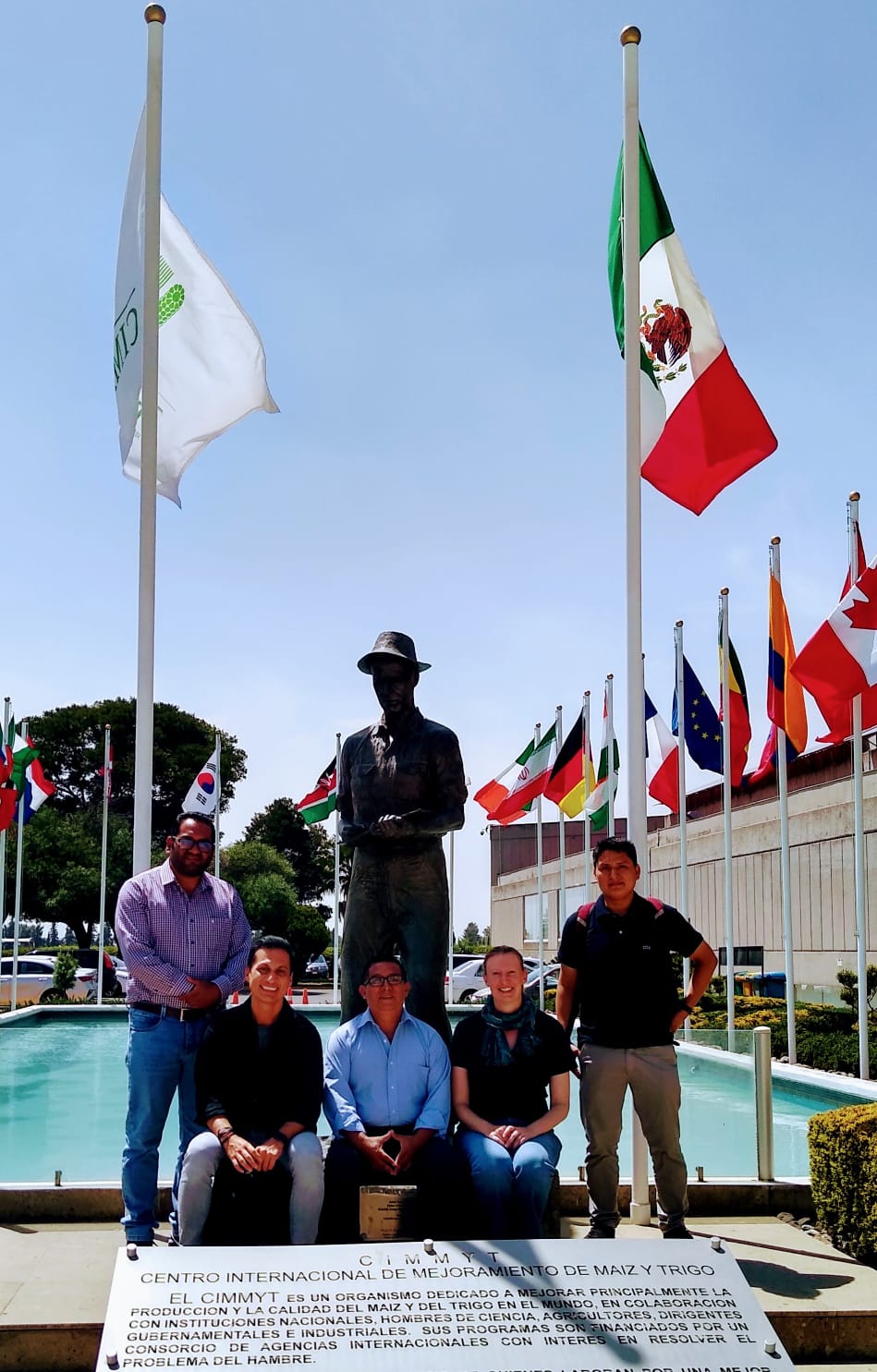 Excellence in Agronomy stands as a beacon of hope for sustainable and scalable agronomic solutions in Latin America and beyond. Its mission to create solutions that are not only scientifically robust but also socially and culturally relevant underscores its commitment to empowering communities. As the initiative continues to drive collaboration and innovation, it is poised to make a lasting impact on the region's agricultural landscape.
The future of scientific collaboration in Latin America looks bright. With the support of initiatives like EiA, researchers and organizations from across the region are working together to develop and implement innovative agricultural practices that can benefit everyone.
If you are interested in learning more about scientific collaboration in Latin America, please visit the following websites:
Featured Photo by CIP: Hayde Campos, a farmer from Quebrada Honda village, Chugay district – La Libertad, picture taken on 24th February 2022
About the CGIAR Excellence in Agronomy (EiA) Initiative
The CGIAR Excellence in Agronomy Initiative was launched in 2020 to improve outcomes for smallholder farmers amidst climate change. EiA is supported by the CGIAR Big Data Platform and will combine big data analytics, new sensing technologies, geospatial decision tools, and farming systems research to come up with scalable agronomic innovations for agricultural development. The initiative is not only responding to demand from the public and private sector but will also help increase efficiencies through stronger collaboration and cross-learning among CGIAR centers and within the broader agronomy R&D ecosystem. More information can be found at the CGIAR Excellence in Agronomy (EiA) website .
Follow the CGIAR Excellence in Agronomy Initiative (EiA) on Facebook, LinkedIn, and Twitter, and for updates and information.
For further information regarding the CGIAR Excellence in Agronomy Initiative and for media inquiries, please don't hesitate to contact Sehlule Muzata at B.Muzata@cgiar.org.