Environment Minister launches women-owned food processing unit in Telangana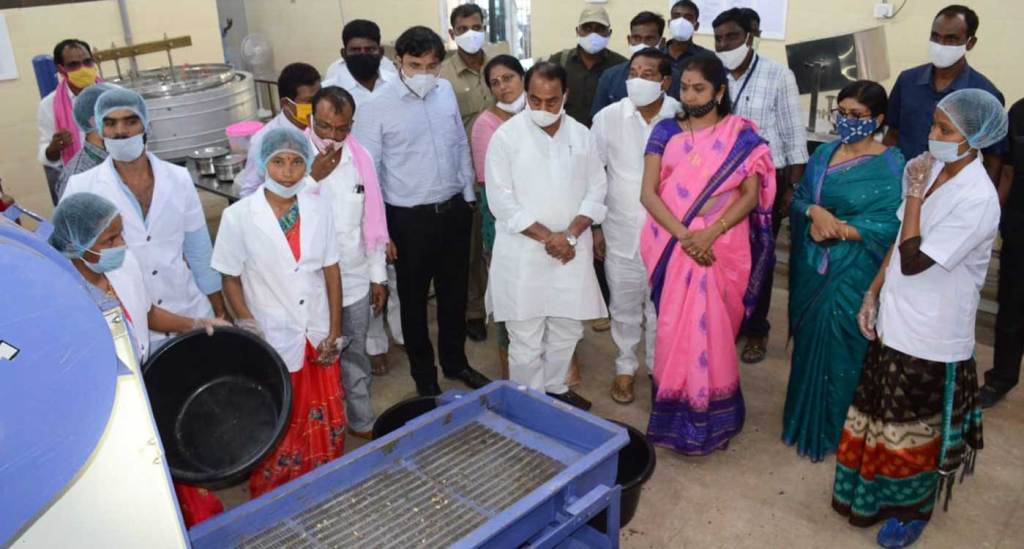 Mr Allola Indrakaran Reddy, Minister for Endowment, Law, Forest and Environment, Telangana, recently inaugurated a food processing unit owned and run by women, in Utnoor, Telangana. The Komaram Bheem Peanut Chikki Industries that the minister opened is wholly owned by first-generation tribal entrepreneurs. The unit will supply to government nutrition programs and anganwadis in the tribal region.
This food processing unit is part of a successful collaboration between the Tribal Cooperative Finance Corporation Limited (TRICOR), Tribal Welfare Department of Telangana State, Government of India's Ministry of Tribal Affairs and ICRISAT's Agribusiness and Innovation Platform (AIP). This collaboration aims to localize production and address malnutrition, besides improving economic conditions of tribal communities.