Enhancing yam breeding through market intelligence and collaborative initiatives
From
Published on

05.06.23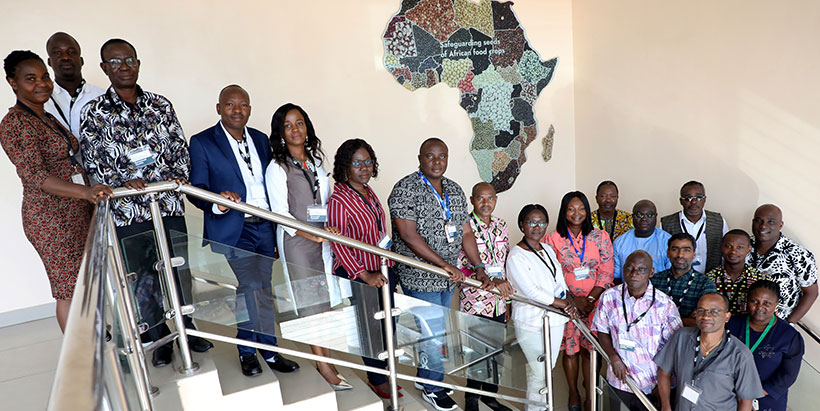 During a 3-day inaugural meeting organized recently by the CGIAR Market Intelligence Initiative Work Package 2 (WP2) in collaboration with the Accelerated Breeding Initiative (TRANSFORM), partners from the West Africa Yam Breeding Network, and experts across various disciplines from Benin, Cote d'Ivoire, Ghana, and Nigeria met at IITA Headquarters to discuss segmenting yam markets in specific African countries and developing target product profiles for identified market segments.
Yam is a significant staple crop in Africa, particularly in West Africa, where it holds great cultural value and is a major income source. Therefore, the IITA-CGIAR breeding efforts focus on enhancing genetic gains by better understanding yam markets and the demand for yams and yam products.
During the meeting, IITA West Africa Hub Director Michael Abberton emphasized the importance of genetic innovation and highlighted various initiatives centered on breeding and genetic gains within the One CGIAR. He mentioned that IITA had aligned its breeding programs and research structure with CGIAR's.