Dr. Vinay Nangia makes a case for groundbreaking water innovation for sustainable dryland water use at the UN 2023 water conference
From
Published on

30.03.23

Impact Area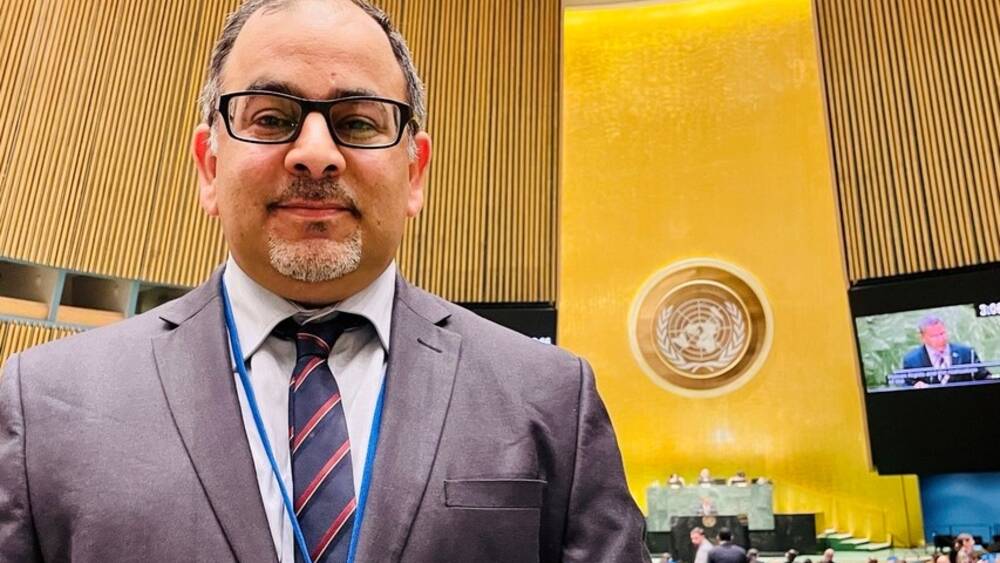 The UN 2023 Water Conference was convened by the United Nations General Assembly (UNGA) and co-hosted by the Netherlands and Tajikistan in New York from 22 to 24th March 2023 to urgently scale up action to address the water crisis and ensure a water-secure future. ICARDA's Dr. Vinay Nangia was invited as part of the CGIAR delegation to present game-changing technologies in the sustainable management of water resources in agriculture and ICARDA's contributions to international efforts and initiatives in this area. 
Highlights of the conference include Iraq joining the Water Convention, the first MENA country to do so, the U.S commitment of up to US$49 billion in investments to support climate-resilient water and sanitation infrastructure and services, the Continental Africa Investment Programme (AIP) and the African Union Commission aiming to close Africa's water investments gap by mobilizing at least US$30 billion/year by 2030 through a range of initiatives. The Asian Development Bank also committed to investing $11 billion in the water sector in the Asia-Pacific Region and $100 billion in the water sector globally by 2030.
Addressing the closing plenary, President of the General Assembly Csaba Kőrösi emphasized some game-changers to deliver transformative action that leaves nobody behind, such as integrated water and climate policy, global water information systems, early warnings for all, and inclusive transboundary water agreements. ICARDA is working on groundbreaking technologies such as ultra-low energy drip irrigation for MENA countries (with MIT and INRA-Morocco), precision farming and other digital agriculture solutions for smallholder farmers, low environmental footprint diversified cropping systems, open access platforms such as the MENA regional evapotranspiration network, AgMIP-MENA, and many more. ICARDA contributes to the sustainable management of water resources through its active participation in significant impact-driven events.