Dr. Ajay Kohli appointed interim Director General of IRRI
From
Published on

04.08.23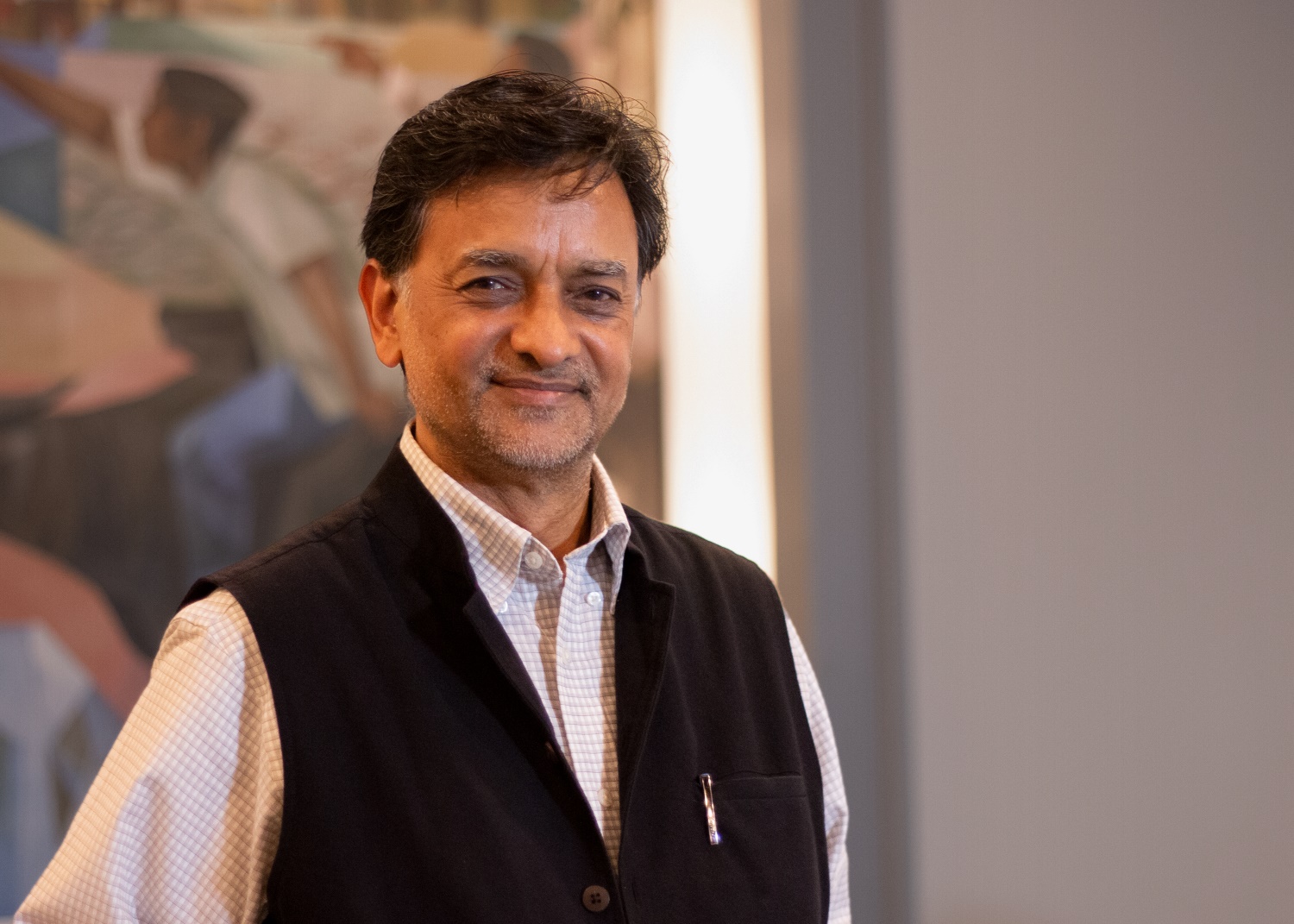 LOS BAÑOS, Philippines (01 August 2023) ~ Deputy Director General for Research Dr. Ajay Kohli has been appointed interim Director General of the International Rice Research Institute (IRRI) by the Board of Trustees, effective 1 August 2023. He will be taking over from Dr. Jean Balié, who will transition to a new role in CGIAR as Director for the Impact Area Platform on Poverty Reduction, Livelihoods, and Jobs.
"As Interim Director General, Dr. Kohli's primary focus will be ensuring stability and continuity in IRRI's mission," said Cao Duc Phat, Chair of the IRRI Board of Trustees. "Dr. Kohli will collaborate with the Board of Trustees Leadership Transition Committee, the Executive Team, The Research Leadership Team, IRRI staff, CGIAR, and our global partners to uphold the Institute's commitment to excellence in rice systems research for development and impact."
"Thank you for your trust and support going ahead. I assure you of my full commitment to elevating IRRI higher in all aspects," said Dr. Kohli. "Moving forward, we will focus on accelerating the development and roll-out of game-changing scientific solutions and ensure success on multiple fronts while continuing to be a strong cohesive team."
Dr. Kohli brings 33 years of extensive experience and expertise in research and leadership in various capacities within IRRI, as well as in academia at universities and research institutes in India, the UK, USA, and Germany.
In his role as Deputy Director General for Research, Dr. Kohli led the development and operationalization of IRRI's four product-focused flagship programs (Direct Dry-Seeded Rice, Nutritious Products and Diet, Climate Resilient Farming, and Accelerated Impact) that address key challenges and provide significant opportunities for game-changing research leading to impactful product innovations.
During Dr. Kohli's tenure and under Jean Balie's oversight, IRRI's new institutional climate change strategy for rice-based systems was formulated, focusing on mitigating greenhouse gas emissions from rice production and developing climate-resilient rice varieties. This strategy has already been operationalized through an inter-departmental portfolio of upstream-to-downstream bilateral projects and CGIAR initiatives, with a pipeline of novel research projects and activities planned.
Under Dr. Kohli's leadership, IRRI's research activities have gained international recognition and acclaim. Most recently, the IRRI-led Seeds Without Borders received the David and Betty Hamburg Award, IRRI and AfricaRice's collaboration on flood-resistant rice won the Milken-Motsepe Prize, and IRRI's work on arsenic-safe rice was awarded the grand prize at the Global Food Systems Challenge. A recent 2022 study showed that the net returns from investments in IRRI and national partners' research remain strongly positive and continue to have enduring economic benefits for the Philippines and Bangladesh, the two countries evaluated, while similar studies are ongoing for other partner countries.
IRRI contributes to or co-leads 19 of the CGIAR Global Initiatives, which will provide opportunities to broaden its impact, helping improve livelihoods and food and nutrition security equitably, especially in relation to gender, youth and marginalized communities, for populations across the globe.
An immediate area of concentrated efforts for Dr. Kohli will be ensuring the success of the upcoming International Rice Conference 2023 in Manila (IRC2023; 16-19 October 2023). All plant and rice scientists addressing global challenges of climate change, food and nutrition security, equitable scalability of technologies, and impact assessment experts are encouraged to join in, contribute to, and learn from the pool of knowledge and expertise that will be represented during IRC2023.