Do international and national climate policies undermine peace and security? An expert discussion
From
Published on

17.12.21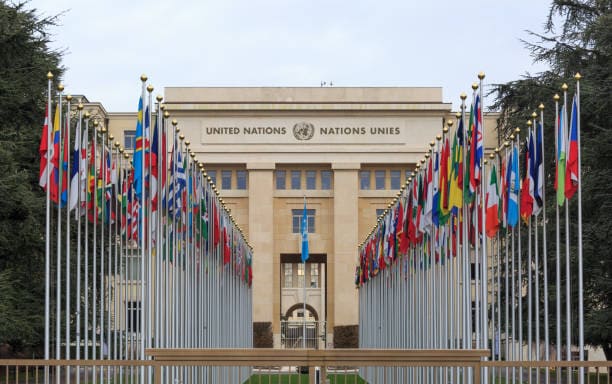 Frans Schapendonk, Giulia Caroli, Alice Taylor, Grazia Pacillo, Peter Laderach
Climate change has and will continue to profoundly impact our world in complex ways, impacting our communities, economies, landscapes and politics. Our modern world is becoming increasingly interconnected, with knock on effects, such as those witnessed during the Covid-19 pandemic. Climate effects have the potential to spill over with multiple knock-on effects, which can be even more disruptive than their initial local impact. This means there is no single solution or silver bullet which can 'solve' climate change and an integrated, whole-of-government approach is needed, where different policy domains work together collectively and in a coherent manner towards common objectives. Incoherent policies aiming to mitigate the climate crisis may serve to undermine peace and security. This means, if plans are not developed and implemented in a climate security-sensitive manner, such efforts may actually serve to push vulnerable communities into maladaptive practices, which could further escalate conflict and violence. Conversely, security or peacebuilding strategies that fail to consider the role of climate are unlikely to develop resilient communities or sustainable, long-lasting solutions. Despite all this, there is currently a lack of analysis on policy coherence between climate and security policy domains, particularly within developing countries.
In our webinar exploring the coherence of climate security policies, we examined both the challenges and opportunities in making sure climate policies are integrated with peace and security frameworks. We welcomed a set of brilliant panellists spanning research, programming, and policy fields.
Richard Klein (Team Leader, International Climate Risk and Adaptation at the Stockholm Environment Institute and Professor of Geography, Climate Policy and Development at Linköping University)
Sibi Lawson-Marriott (Regional Advisor, Climate Change Adaptation, Resilience and Gender Equality, UN World Food Programme)
Frank Place (Director CGIAR Research Program on Policies, Institutions, and Markets)
Tobias von Lossow (Research Fellow, Sustainability Research Unit, Clingendael)
In a hurry? Check out our quick two-minute summary video of the webinar discussion here:
The conversation brought forward several clear priorities that together spell out a guiding framework for researchers, practitioners, and policymakers. They have been summarised here.
For a more in depth analysis, check out our policy brief on the topic here.
1) Policy responses should be determined by the environment they relate to
Tackling the climate crisis requires climate sensitivity to be mainstreamed across policies, but there're unfortunately a number of practical challenges. Adaptation, for instance, can sometimes lose visibility as to work, it needs to be internalised across all sectors and its ownership decentralised, meaning it can be mainstreamed off of the agenda. Additionally, shifting higher-level sectoral priorities may be seen as important for budgeting and funding, and less of a planning, programming, or design choice. In the context of climate security, there arguably exists an additional layer of complexity in that it is not always obvious which sectors and actors are needed to help mitigate climate security risks within a given context. Detecting exact causality within the relationship between climate and conflict is often very difficult, as climate impacts in one dimension may cause knock-on effects in others, so it's not always clear which actions in which sectors are needed in the short-term. And what works in one place may not work in another. Research is therefore needed to inform the types of integrated alliances and responses that should be built around the specific climate and security-related challenges in specific contexts.

2) Climate action should make greater strides to build peace through coherent, integrated, and complimentary policy and programming
The peace and security co-benefits of climate adaptation and mitigation generally remain understudied and poorly understood. There remains a notable lack of tools and frameworks that can be used to facilitate the planning, implementation, and evaluation of truly integrated climate and security policy and programming in these areas. Building inclusivity into landscape governance mechanisms can, for example, help build trust, equity, inter-communal interdependence in communities, reducing the risk of conflicts. For example, building accessible and more locally appropriate land sale and rental markets can help communities build resilience to climate change as well as prevent potential conflicts over access to land and resources. Building critical infrastructure between isolated communities can help facilitate better job opportunities, while opening the space for interaction and coordination between potentially conflicting communities. Despite all this, this area remains understudied, so initiatives like this can't be implemented at scale. The research community therefore needs to invest in developing appropriate frameworks for identifying and measuring the peace and security co-benefits of policy and programming initiatives so that synergistic and complimentary policies can be developed.

3) Build resilience to climate change in just and equitable ways and leverage resilience for the purposes of sustainable peace
Policies aiming to build resilience to climate change must understand how connected and nested our world is, made up of complex systems, meaning changes made can have cascading effects across other areas. Adaptation efforts in one area of the world, for example, at the downstream stage of a global supply chain, may undermine the livelihoods and adaptive capacity of upstream producers and communities. As such, climate policies should seek to build resilience to climate impacts, but also address how we pursue resilience, and that policy actions are likely to produce winners and losers. Ensuring 'just resilience' is therefore critical in ensuring that increased resilience in one sector or region does not translate into increased vulnerability elsewhere. Understandings resilience –  and the impacts that actions may have – should be at the forefront of policies and at the community level in order to make sure building resilience is not an abstract or technocratic exercise, but goes hand in hand with increasing equity, trust, and peace.

CGIAR FOCUS group on Climate Security explores how climate change impacts food systems and how this is related to conflict. We believe strong land, food, and water systems help build sustainable and climate resilient peace. We deploy inter-disciplinary research methods and build strong partnerships with leading thought leaders who want to leverage climate adaptation activities for the purposes of peace and security.  
By conducting systemic analysis on the complex links between climate, migration and displacement, and peace and security, we hope to untangle and map out how each is related and linked. Doing so, we believe, is key to generate a localised evidence base and better inform context-appropriate interventions to prevent conflict.