"Disease nursery" trials established in disease hotspots to test soybean varieties for resistance
From
Published on

25.12.21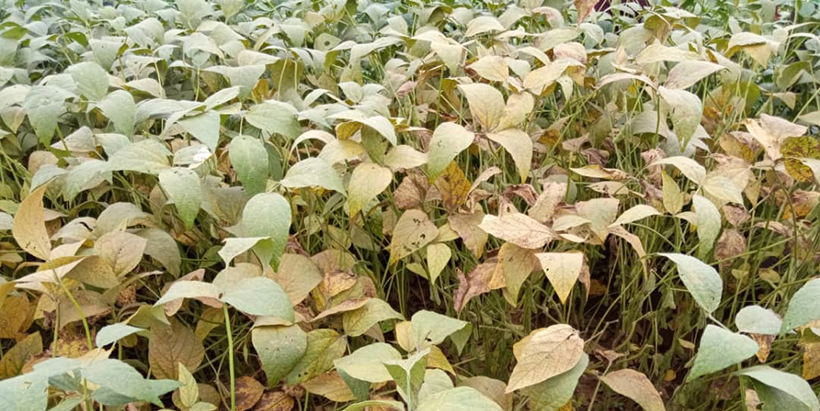 Soybean diseases such as soybean rust, red leaf blotch (RLB), and frogeye leaf spot (FELS) are major threats to the crop's yield and production in sub-Saharan Africa (SSA).
IITA is working with Soybean Innovation Lab (SIL) to identify the most resistant or tolerant soybean varieties to major diseases threatening production. In the 2020–2021 season, the Institute set up monitoring plots, called "disease nurseries," at five sites in three countries—Ethiopia, Kenya, and Uganda—to screen for rust, frogeye leaf spot, and red leaf blotch diseases as part of the Pan-African Soybean Variety Trials (PATs).
Six other nurseries will be established in three countries in southern Africa.  Twenty-five soybean entries are being evaluated at each site.
The nurseries are designed with high disease-pressure conditions to efficiently confirm the varietal resistance to the diseases. The most resistant lines from these evaluations may be recommended for national breeding programs. They may also be advanced for registration and release for farmers to use.