Dinavance Kyomuhendo: A Self-Made Entrepreneur and Biofortification Champion from Uganda
From

HarvestPlus

Published on

11.03.21

Impact Area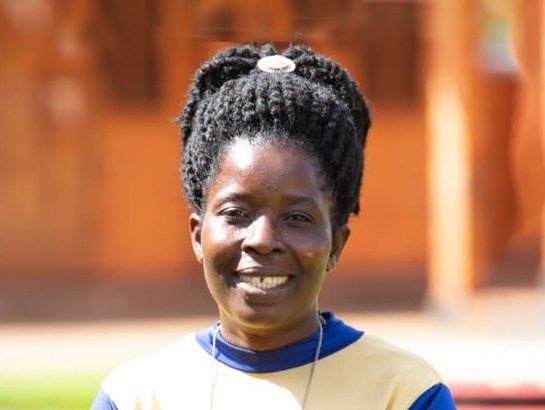 Dinavance Kyomuhendo, 43, from the Nalweyo sub-county in the Kakumiro district, Uganda, is a single parent to five children and a guardian to 10 orphans. Over the last seven years, Dinavance has managed to bring her family out of homelessness by establishing herself as the leading agri-entrepreneur of the Kakumiro district.
In 2013, Dinavance and her children were chased away by her husband from their home. While seeking work and shelter, she approached Caritas Hoima Development Organization (HOCADEO), a Catholic diocese social-economic development organization in her area. The priest informed Dinavance that HOCADEO was partnering with HarvestPlus to promote biofortified orange sweet potatoes (OSP) in the region. This was done under the USAID Meals for Nutrition Biofortified Solutions in Uganda (MENU) project which supported training women and youth groups around the country in value addition of orange sweet potatoes and iron beans.
"I was then asked to join a farmer group if I wanted to benefit from the project. Upon joining the farmer group, I received training in nutrition and agronomy. It was exciting to learn that the OSP is rich in vitamin A and healthy for consumption. After training, each one of us received OSP vines for planting that promised a payback in the next season," she recalled from the initial days of training with HOCADEO and HarvestPlus.