Digital Tools Paving the Way for a Better Future
From
Published on

04.09.18

Impact Area
Funders

United States of America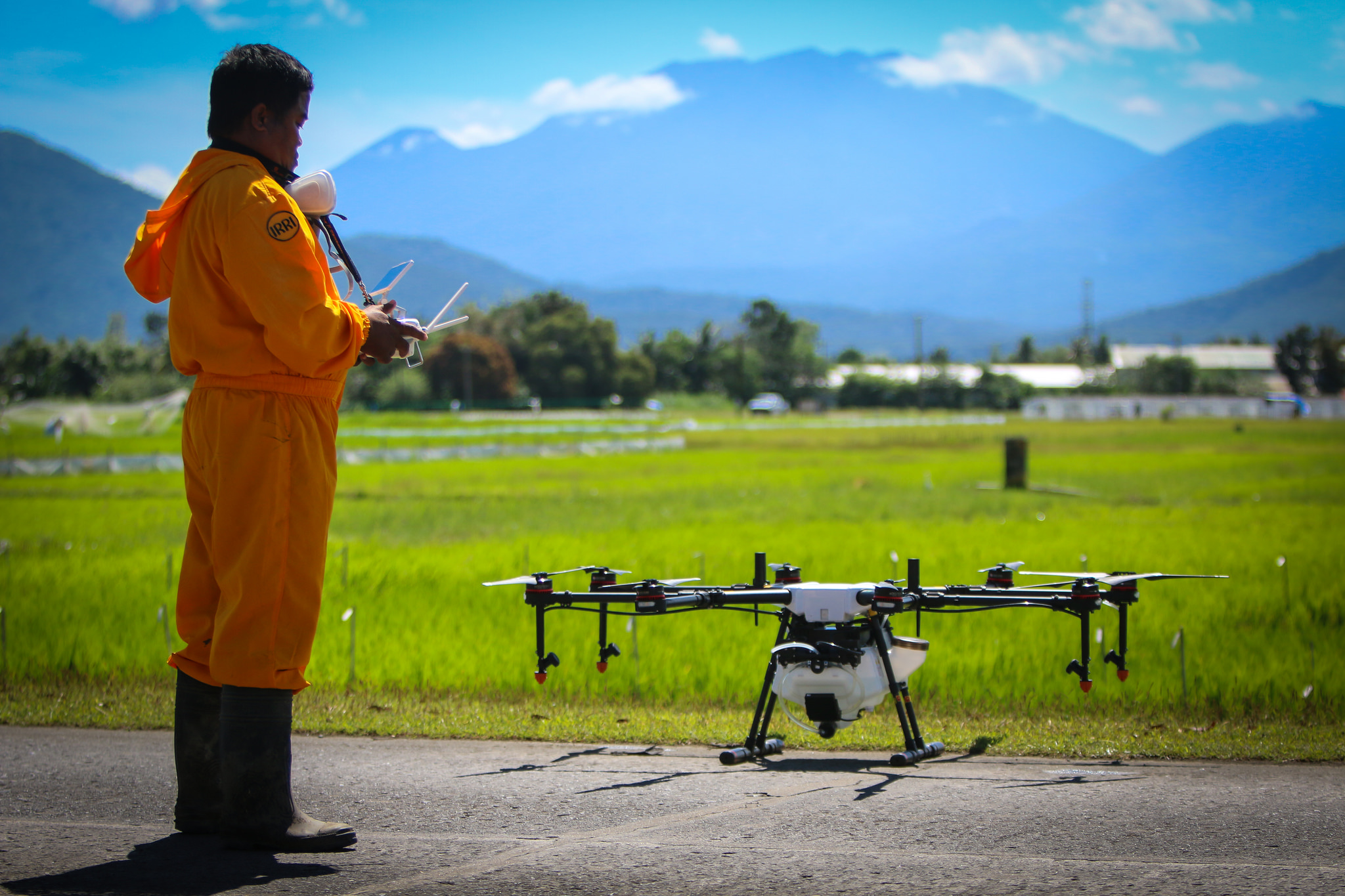 One of CGIAR's largest, long-term funders and knowledge partners is the United States Agency for International Development (USAID). A founding member of CGIAR in the early '70s, USAID today continues its work with CGIAR through its many programs, including Feed the Future, on science dedicated to reducing poverty, enhancing food and nutrition security, and improving natural resources and ecosystem services.
One of the major innovations in international agricultural research that have come from this long-term partnership has been the effective leveraging of digital tools to improve agricultural outcomes for smallholder farmers.
Digital tools are paving the way for farmers in developing countries to transition from subsistence to commercial farming with cheaper, more inclusive and effective digital technology and data capture, analysis and management. Digital tools fall within four categories: (1) precision agriculture, which includes the use of sensor technology, (2) digital financial services, (3) data-driven agriculture, and (4) ICT-enabled extension.
CGIAR is at the forefront of innovations in the use of technologies in agriculture, and has been for the last 30 years, and is exemplified in its Platform for Big Data in Agriculture. This investment in digital agriculture has given rise to powerful tools for farming and food systems that are more precise, profitable, and adaptive to our changing climate.
USAID, who is working collaboratively in an effort called Digital Development for Feed the Future, has recently highlighted CGIAR's achievements in its article on Digital Tools for Agriculture where it featured two CGIAR Research Centers.

The International Crops Research Institute for the Semi-Arid Tropics (ICRISAT) first began integrating digital tools in agriculture almost ten years ago. From this beginning, digital tools have become a critical component of the Center's mission. In recent years, ICRISAT's use of mobile applications for improved forecasting and advice has proven to increase crop yields and improve crop quality.
ICRISAT researchers have developed two applications to support farmers' decision making. The 'Sowing app' and the Intelligent Agricultural Systems Advisory tool (ISAT). These applications analyze data collected by ICRISAT and weather forecasting models to develop accurate crop advice. Reviews of the application's success have revealed that famers who use the Sowing app had on average a 30% increase in yields and a higher harvest quality despite irregular rainfall, resulting in better returns and an improved quality of life.

The International Center for Tropical Agriculture's (CIAT) approach to digital tools in agriculture is deeply rooted in big data. CIAT's work in data-driven agronomy through data collection, analysis and knowledge management compliments its traditional controlled experiments. CIAT's grounding in big data means that they can examine several data types to reveal patterns across crop varieties, climatic conditions and locations to identify and develop recommendations.
Data collected and analyzed by CIAT is converted into relevant, understandable and actionable information that is disseminated through accessible and trustworthy channels, such as smart phones. Farmers who have access to data-informed advice from CIAT become more resilient to a changing climate with more precise and productive farms. As an example, farmers who received information about an upcoming dry period made an informed decision to delay crop planting, which resulted in these farmers avoiding crop losses valued at over USD $3.6 million.
With increasing connectivity to mobile networks and decreasing costs of access, farming communities in developing countries are benefitting from the digital technologies available and the substantial amount of data being collected by organizations such as ICRISAT and CIAT.
With the support of these CGIAR Research Centers, smallholder farmers can begin to confidently leverage digital tools according to best practice, creating a more resilient agricultural system. CGIAR and Feed the Future's continued research and development in digital agriculture will improve the livelihoods of many smallholder farmers and ultimately work towards many of the United Nation's Sustainable Development Goals of no poverty, zero hunger, decent work and economic growth.