DG Sanginga celebrates 11 years of transforming African agriculture at the helm of IITA
From
Published on

25.11.22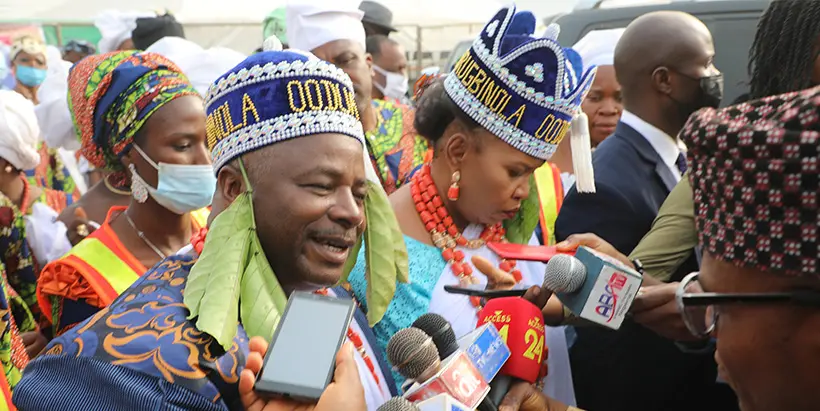 Dr Nteranya Sanginga became the Director General at IITA–CGIAR on 1 November 2011. During his term of 11 years, he has brought about a tremendous transformation in the Institute and the African agricultural landscape.
His leadership tenure has strategically positioned the Institute to contribute to achieving 150 million fewer hungry people, 100 million fewer poor people, improving food and nutrition security, as well as improving natural resources and ecosystem services as part of the CGIAR Strategy 2016–2030.
Under the youth agripreneurs program initiated by Dr Sanginga in 2012, IITA has created jobs for thousands of youths by making agriculture and agribusiness appealing to young people in many African countries, a program that has now evolved into a movement across the continent and since been integrated into the Business Incubation Platform (BIP), the technology delivery arm of IITA.