Developing gender responsive water monitoring information system to mitigate drought risks in pastoral areas.
From
Published on

05.10.23

Impact Area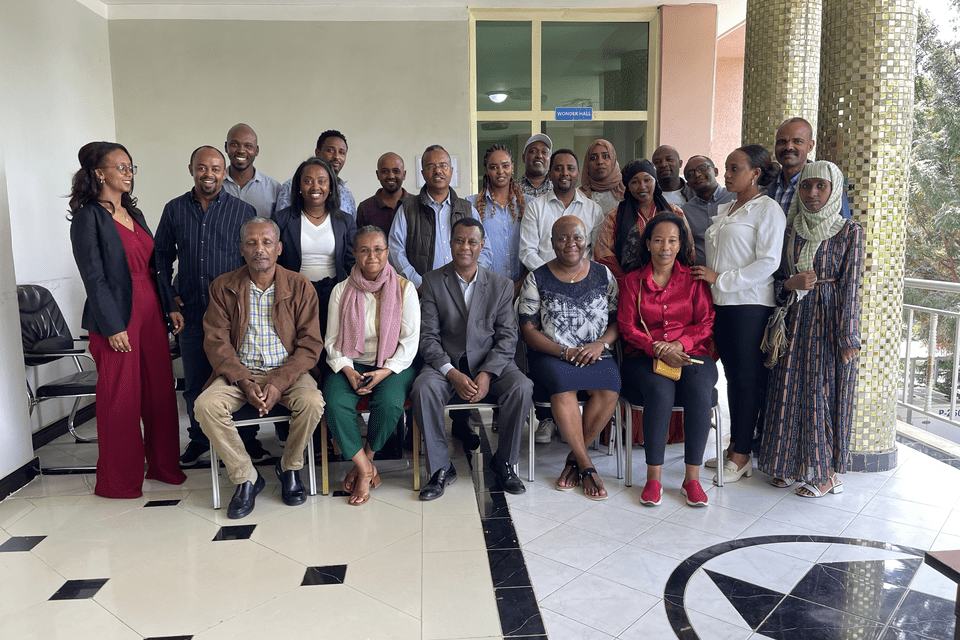 Water is the basis of life. It is essential to the existence and health of ecosystems, and to all life that depends on them. Water has an indispensable role for all productive and reproductive activities like agriculture, industry, energy generation, hygiene, and sanitation. Likewise, access to clean drinking water is a prerequisite to meeting basic human rights.
Despite the above facts, millions of pastoral people (female and male) who live in arid and semi-arid parts of Ethiopia are challenged by water shortage due to frequent climate change, and this affects the livestock production and livelihoods. Evidence indicates that gender relations exacerbate the situation of accessing, conserving, and managing water, particularly in pastoral areas.
Recognizing the need to integrate gender more effectively within Livestock Water Monitoring and Risk Management System (LWSM) in Ethiopia project, The Alliance of Bioversity International and International Center for Tropical Agriculture(The Alliance) organized a two days' workshop on "Project Sensitization and Gender Analysis Tools Validation Workshop" from 1-2 September 2023 at Adama, Hillside Hotel. More than 20 gender, climate and water related professionals comprising decision makers, researchers, practitioners, and representatives from ministries, government offices, United Nation, NGOs, the private sector, regional sector offices, and academic and research institutions attended the workshop.