Delivering scalable, sustainable fall armyworm technology to TAAT beneficiaries
From
Published on

10.12.21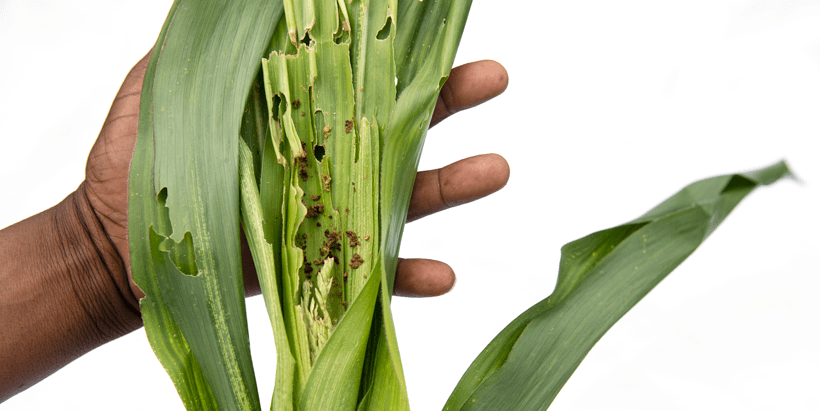 Fall Armyworm (FAW) is a highly damaging pest to maize. However, in the past five years, it has become a source of concern to smallholder farmers in Africa, who have to devise ways of controlling the pest using chemicals they can hardly afford. The Technologies for African Agricultural Transformation (TAAT) Fall Armyworm Compact is helping smallholder maize farmers combat FAW and sustain production levels in Africa. IITA Entomologist and TAAT FAW Compact Leader Peter Chinwada, in a recent seminar, provided updates on the deliverables, partnerships, successes, challenges, and solutions achieved under the TAAT FAW Compact.
The Compact operates in nine countries: three in Southern Africa—Malawi, Zambia, Zimbabwe; two in East Africa—Kenya and Uganda; and four in Central and West Africa—Benin, Cameroon, Ghana, and Nigeria. The TAAT FAW Compact has been working closely with the Maize Compact, and together, they have achieved excellent results.
Since 2018, under Chinwada's leadership, 51.4% more partnerships have been formed. Of the ambitious target of 9 million people to be trained, a substantial number of trainees have been recorded despite Covid-19 restrictions and other limitations hindering training. And 90% of new technologies have been tested for adoption by farmers.