CSAT-Mali to expand its activities with additional funding from the Embassy of the Norwegian Kingdom
From
Published on

08.04.23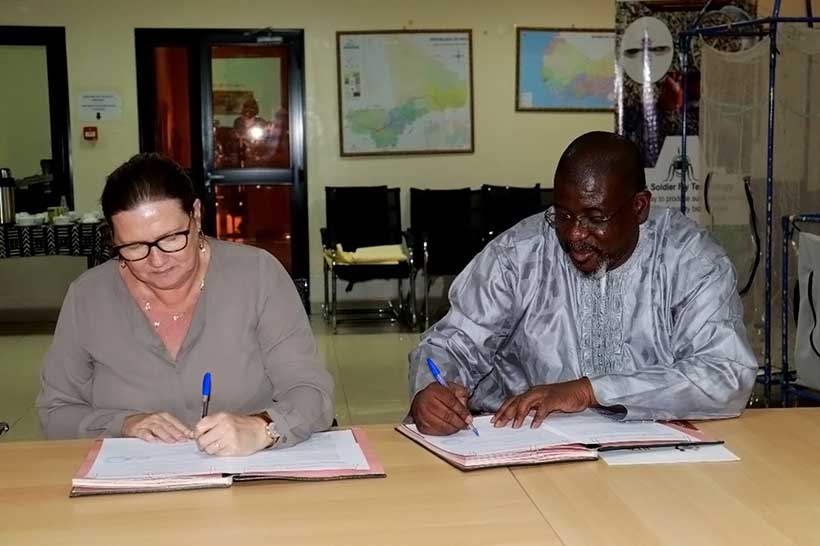 The Embassy of the Norwegian Kingdom in Mali has granted additional funding to the CSAT-Mali project to expand its activities to other localities. The new agreement was officially signed on 17 March during a visit of Her Excellency the Ambassador of the Kingdom of Norway to Mali, Mrs Rigmor Elianne Koti, to the IITA Sahel Hub based in Bamako.
During an entire morning, IITA Sahel Hub and some of its partners in Mali, including the Regional Directorate of Koulikoro and the Institute of Rural Economy, had the honor of receiving the ambassador in its center.
It was an opportunity to present to the new ambassador the activities carried out by IITA and financed by the Royal Norwegian Embassy in Mali, including the Climate Smart Agricultural Technologies (CSAT) project and BSF.