Crop breeding and soil management must go hand in hand
From
Published on

08.12.20

Challenges
Funders

Australian Centre for International Agricultural Research, Bill and Melinda Gates Foundation, DFID, Germany, United States of America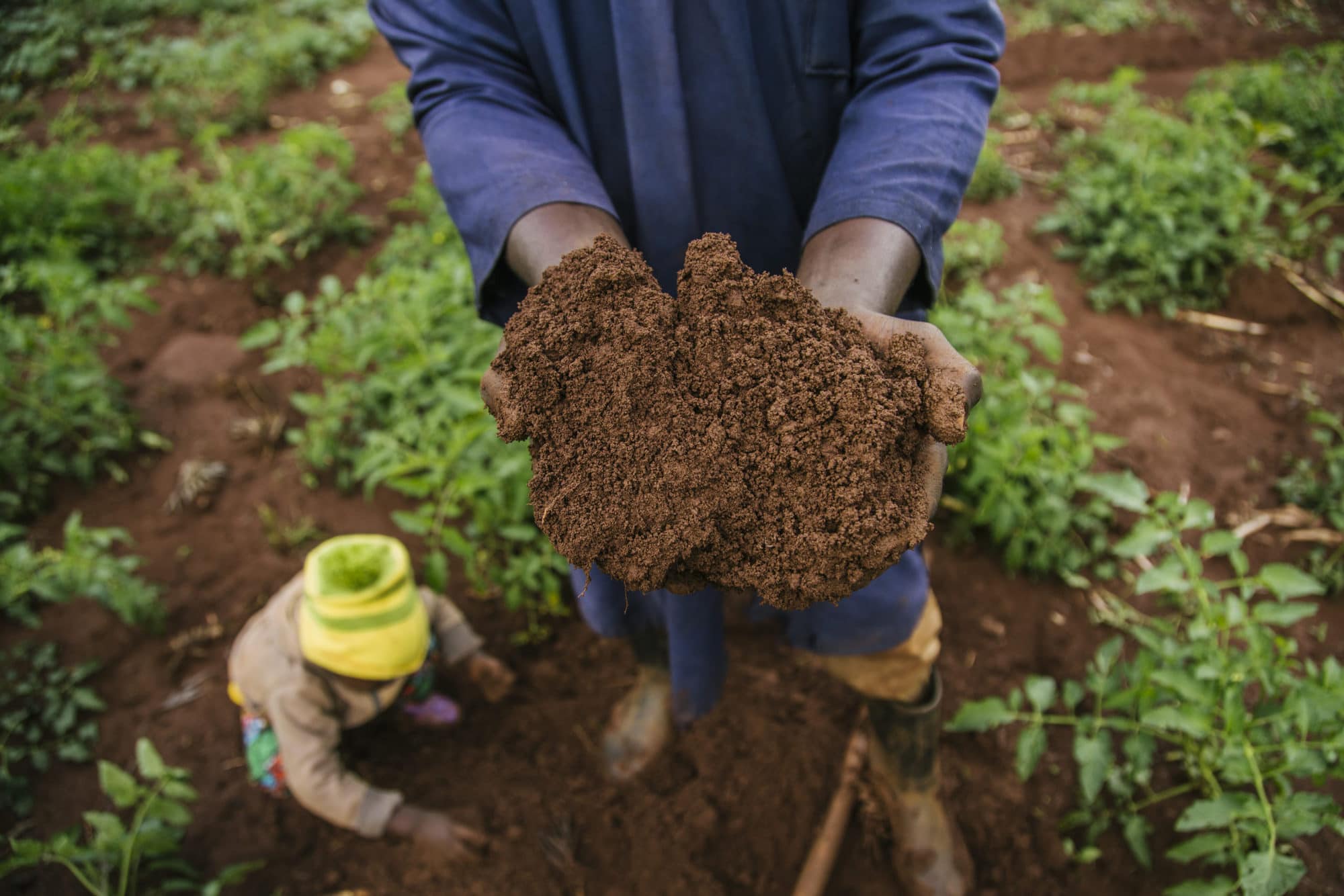 There is a growing crisis beneath our feet. Scientists, soil specialists and policy-makers around the world are sounding the alarm about degrading soil conditions. And it is particularly stark in developing countries. In fact, about 40 per cent of soils in sub-Saharan Africa are already of poor quality.
Declining soil health causes poor crop yields, leading to further pressure on the soils as farmers struggle to meet food demands and eke out a living. Many farmers lack access to information or technologies to get out of this vicious cycle. If you are a farmer with the need to increase your yield in the face of these challenges, crop breeding and soil management offers a range of solutions as part of an Integrated Soil Fertility Management (ISFM) approach.
For instance, breeding programs which partner with CGIAR Excellence in Breeding (EiB) are working to deliver the best seed varieties for farmers to help them withstand harsh conditions and increase yields. Alongside this work, researchers are supporting farmers to adopt better agronomic practices, such as minimum tillage farming, crop rotation, proper spacing and planting date practices, the use of terracing or intercropping, or techniques to reduce water use.