Community of Policy Practice (CoPP)
From

CGIAR Initiative on National Policies and Strategies

Published on

22.08.23

Impact Area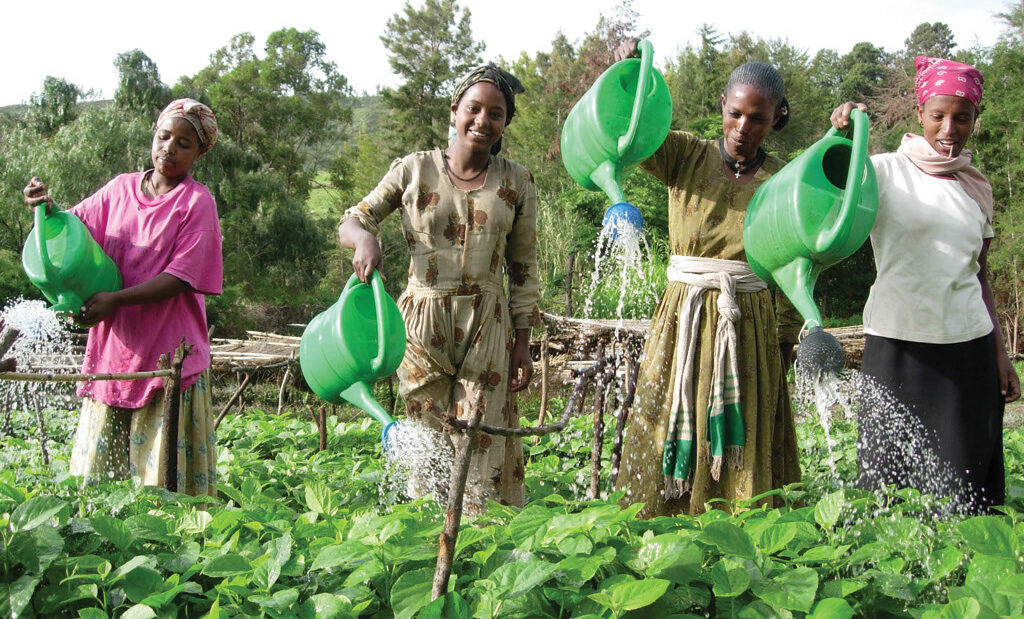 In June 2023, a dedicated team coalesced, its members drawn together by a shared passion for advancing policy research and praxis in Ethiopia. With a series of focused meetings, the team discussed the findings of the IAA (Institutional Architecture Assessment) for Ethiopia and map out future directions in policy research and praxis during its kick-off meeting. The NET-PARAF Core Team (Network for Ethiopian Policy Analysis and Research in the Agriculture and Food System) again converged to deliberate upon the pathways delineated during the Launching Workshop, assessing the viability of proposed strategies and meticulously plotting the trajectory for forthcoming endeavors. This collaboration is part of the CGIAR Initiative on National Policies and Strategies' (NPS) 'Communities of Policy Practice (CoPP) and Cross-Coutnry Learning' program.
This blog first appeared on IFPRI's Ethiopia Strategy Support Program site
---
Photo credit:  © 2006 Freweni Gebre Mariam/IFPRI
---
This work is part of the CGIAR Initiative on National Policies and Strategies (NPS). CGIAR launched NPS with national and international partners to build policy coherence, respond to policy demands and crises, and integrate policy tools at national and subnational levels in countries in Africa, Asia, and Latin America. CGIAR centers participating in NPS are The Alliance of Bioversity International and the International Center for Tropical Agriculture (Alliance Bioversity-CIAT), International Food Policy Research Institute (IFPRI), International Livestock Research Institute (ILRI), International Water Management Institute (IWMI), International Potato Center (CIP), International Institute of Tropical Agriculture (IITA), and WorldFish. We would like to thank all funders who supported this research through their contributions to the CGIAR Trust Fund.