Climate Security in the Digital Public Square: A Lookback at the Conversations of 2022 and the Road to COP 28
From

Ibukun Taiwo

Published on

26.10.23

Impact Area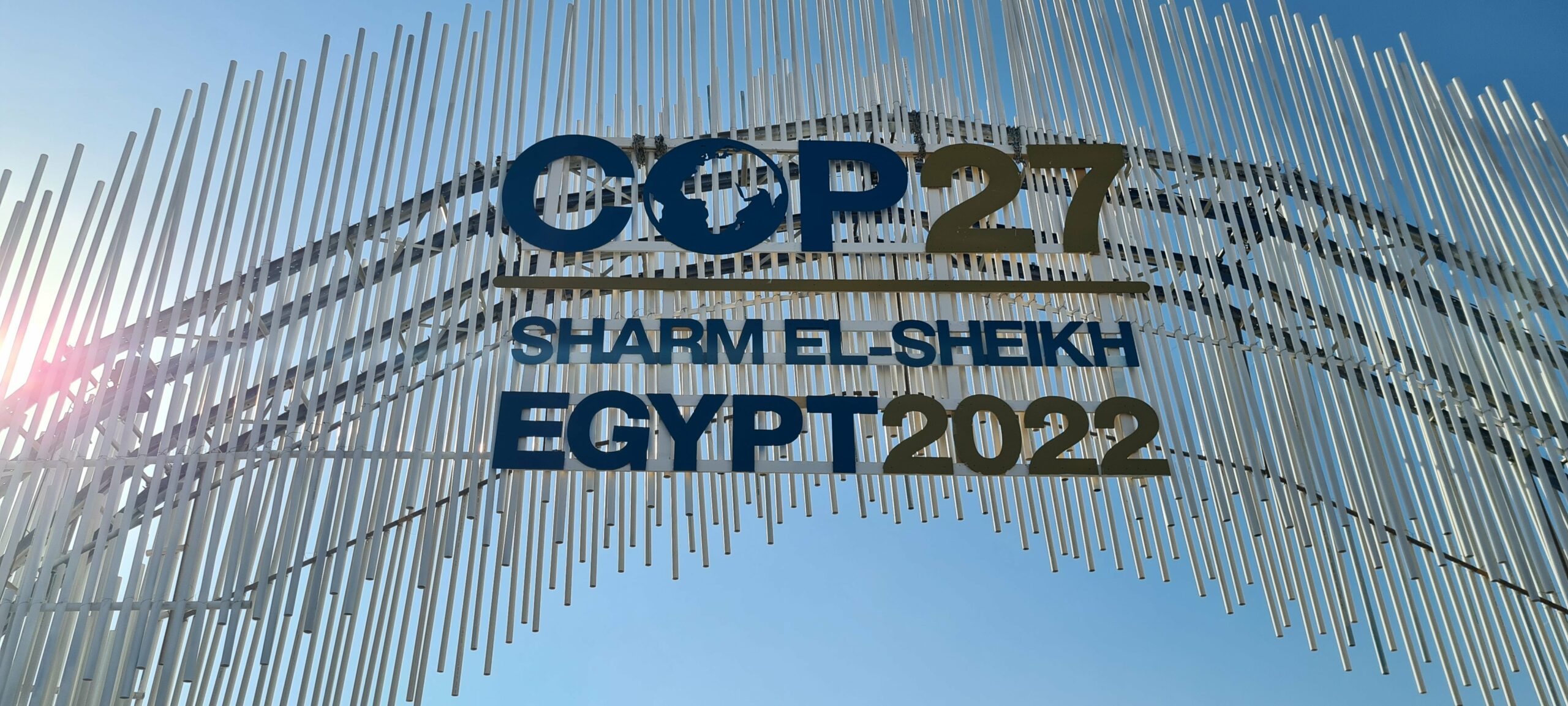 Authors: Bia Carneiro, Giulia Tucci and Ibukun Taiwo (CGIAR FOCUS Climate Security, The Alliance of Bioversity and CIAT) 
Innovative research methodologies have demonstrated that social media platforms can serve as proxies for public discourse and engagement, yielding invaluable insights into our society's collective consciousness. The platform X (formerly known as Twitter) has historically been popularly referred to as a digital public square, with daily, rapid-fire conversations on topical issues. Thus, it provides a wealth of data and rich insights into the public sentiment about important topics. 
COP27 and its Relevance 
Between November 6 and 18, 2022, Egypt took the spotlight as it hosted the 27th Conference of the Parties of the UNFCCC (COP27) in Sharm El-Sheikh. Given the international importance of COP27, it became a crucible for debates and discussions central to the research agenda of CGIAR FOCUS Climate Security.  
In this blog post, we dissect the public debates that unfolded on Twitter over the course of this landmark conference. We will:  
uncover the primary trends that emerged from these COP27 discussions, encompassing topics, sentiments, and key participants. 

 

delve into the articulation of climate security within these lively exchanges. 

 
The insights we glean would help us better understand the ever-evolving global dialogue on climate security.  
Twitter Engagement During COP27 
Over the course of COP27 (between Nov 5 – 18), our search uncovered more than 2.5 million tweets featuring the #COP27 hashtag. The public discourse was evidently robust across the platform, extending beyond conference participants to a global audience. The first day had the highest number of tweets. 
Central Figures 
As expected, traditional political leaders took center stage in these dialogues. Brazilian President Lula had over four thousand retweets and retweeted others more than two thousand times. This was probably influenced by Brazil's climate policy shift in rebuilding global alliances to safeguard the Amazon—an issue of concern for both institutional and civil society actors.  UN Secretary António Guterres, racked up the second highest retweets urging world leaders to take action on climate.  
Sentiment Dynamics 
Most tweets had a positive or neutral tone, reflecting the objective stance of political and institutional discourse. However, there were days with both high positive and negative content, showing that COP27 discussions were characterized by active debates and lacked universal consensus. The days displaying the most pronounced peaks in positive sentiment were November 15 (Energy Day), November 7 (the opening day of the Climate Implementation Summit), and November 08, in descending order. Conversely, the days marked by the most substantial negative sentiment peaks were also November 7 and 8, along with November 16 (Biodiversity Day). 

Climate Security: Still Nascent  
On social media, the concept of climate security was a minor theme during COP27, with less than a thousand original tweets. This underscores the need for a broader and more inclusive discussion on the relationships between climate, peace and security and the urgent need for integrated approaches that address climate change from a human security perspective.  
Hashtags are a typical affordance of platforms like X and serve as topic aggregators that provide thematic context to tweets. Analysis of the co-occurrence of hashtags found three main groups of discussions: one cluster mostly focused on climate change and climate action; another related to the central topic of climate justice; and conversations directly linked to the hashtag for climate security. 
The rise of climate justice-related content reflects a growing concern for involving the most vulnerable populations in crafting climate security solutions. This shift can redefine how we approach the intricate link between climate and conflict, offering an entry point for meaningful engagement with key players. 

At the country level, nearly 150 nations were mentioned in climate security tweets. Some, like Russia, Ukraine, and Yemen, were linked to negative sentiment due to their current security situations, while others, such as Somalia and Eastern African nations, featured prominently because of their vulnerability to climate change. Egypt, the host country, dominated the mentions, followed by the United Kingdom and Brazil. 

What can we expect to see differently in COP28 
In anticipation of COP28, we have a clear vision for what to expect in terms of major themes that will shape the conference.  
Major Themes: For us at CGIAR Focus Climate Security, the rising concern for vulnerable populations and the need to address climate security from a human security perspective will lead to an enhanced focus on equitable solutions and inclusive strategies. We also believe that the major themes at COP28 will build on the lessons and trends observed during COP27. For instance, while climate change and climate action will remain central topics, we anticipate an even more significant focus on climate security. The intersections between climate, peace, and security have become even more pronounced in 2023, as countries with security challenges like Russia, Ukraine, and Yemen, as well as vulnerable nations like Somalia and Eastern African countries, continue to be in the global spotlight. We also plan to feature our Climate Security Observatory platform, as well as launch the CGIAR MENA Regional Climate Security Hub and the Climate Security Programming Dashboard 4 GCF, a toolkit to rapidly assess the potential contributions of agricultural and climate GCF-related investments to achieve peace and security.  
In conclusion, our commitment to equitable solutions, inclusive strategies, and the growing significance of climate security remains at the forefront of our mission. We eagerly anticipate the upcoming COP28 and the increased attention on the critical intersection of climate, peace, and security as we introduce key initiatives to further our cause, including the first-ever Peace Day at COP on the 3rd of December, highlighting the vital connection between climate security and global peace efforts. 
For a more in-depth analysis, please refer to the working paper.