CGIAR initiatives highlight sustainable livestock investments for rangeland restoration at Global Landscapes Forum
From

CGIAR Initiative on Livestock and Climate

Published on

05.05.23

Impact Area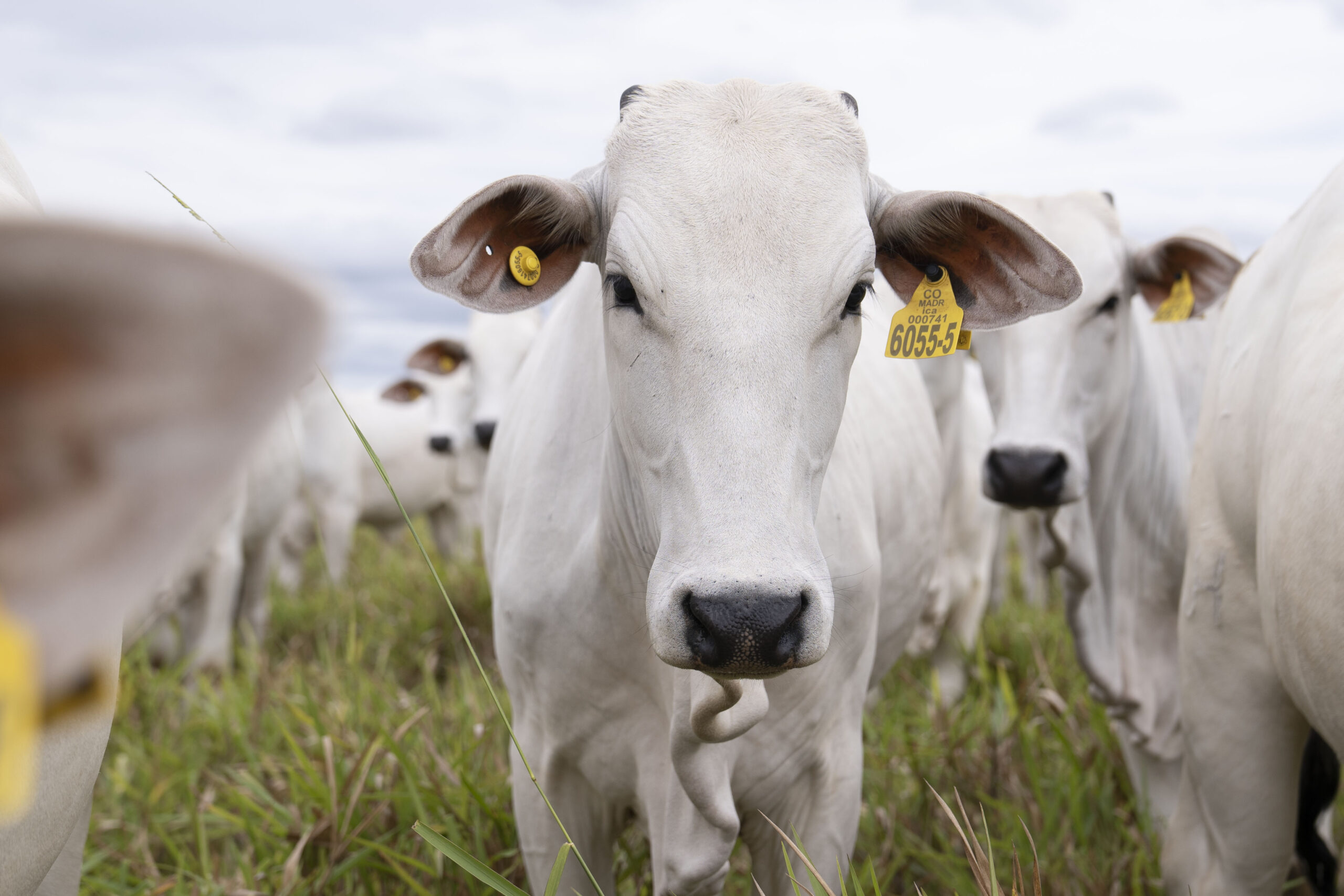 On 7 March 2023, the CGIAR Research Initiatives on Livestock and Climate and Climate Resilience, along with the CGIAR Hub for Sustainable Finance, organized a multi-stakeholder session at the Global Landscapes Forum 6th Investment Case Symposium in Luxembourg. The session, titled 'Sustainable livestock value chain investments for rangeland restoration', presented two investment cases supported by the CGIAR initiatives which highlight the importance of rangelands and their restoration.   
Moderated by Chris Magero, Senior Programme Officer at IUCN, and ILRI's Fiona Flintan, the session began with a short video describing the extent, diversity and value of the world's rangelands. The importance of global rangelands is perhaps best illustrated by the recent declaration of 2026 as the International Year of Rangelands and Pastoralists, an initiative headed by the Government of Mongolia.   
Advancing sustainable cashmere value chains
Despite the growing attention to rangelands, investments in improving rangeland productivity and restoration are still lacking. To demonstrate how finance can be harnessed for rangeland restoration, Flintan called on Una Jones, CEO of the Sustainable Fibre Alliance (SFA). 'SFA represents a global alliance of supply chain actors, stakeholders and industry experts, all working to minimize the environmental impact of cashmere production, safeguard livelihoods and ensure high animal welfare standards', explained Jones. SFA's certification initiative works across the cashmere supply chain to connect livestock herders to brands and retailers in the global fashion industry, all while ensuring adherence to 5 key sustainability principles: biodiversity and sustainable land use, goat welfare, decent work, fibre quality improvement and effective management. By infusing these principles into the global cashmere market, SFA is building sustainable and resilient value chains that are 'better for the environment, herders and their communities', said Jones.   
Private sector investment has been vital to SFA's success, fueling SFA's growth across 11 countries and 5 continents during the last 7 years. Moving forward, future investments will be crucial in helping SFA achieve its strategic priorities. 'Our goal is for SFA certified fibre to represent 25 per cent of the global market by 2025', said Jones. As SFA scales its operations, Jones 'looks forward to working with new and existing partners to continue empowering herders around the world to produce sustainable cashmere'.  

A new sustainable livestock frontier in Colombia
A second investment case was presented by Gabriel Jaramillo of Hacienda San Jose (HSJ), a sustainable livestock production project in Latin America, where cattle are a leading driver of deforestation. To meet the rapid growth in the global demand for meat, 'both productivity and sustainability are critical', explained Jaramillo. 'Therefore, our sustainable beef production system is built on 5 key pillars', he continued, which include regenerative agriculture, genetics, holistic sustainability, handling and management. With these 5 pillars guiding their work, HSJ is developing a Nelore short cycle breed (or the 'tropical angus' as Jaramillo calls it) which requires less water and feed, is adapted to a shorter production cycle and emits fewer greenhouse gas emissions. For its pasture, HSJ has adopted Brachiaria grass, a hybrid African grass first developed by CGIAR scientists under the CGIAR Research Program on Livestock and now being upscaled under the new CGIAR Research Initiative on Livestock and Climate. Brachiaria grass can absorb up to 3 times the emissions generated by cattle.  
As a result of these efforts—part of HSJ's broader commitment to holistic sustainability—HSJ 'has achieved optimum efficiency and compliance with sustainability standards, resulting in improved human, animal and environmental welfare', said Jaramillo. Recent research even shows that HSJ has a negative carbon footprint, proving that with the right investments, livestock can play a central role in sustainable food systems.  
Like SFA, HSJ's tremendous success has been buoyed by strong investment from the private sector. HSJ began with 8,800 hectares and approximately 5,500 cattle. With funding from environmental impact investor &Green, they are currently expanding their ranch to 180,000 hectares.  
A blueprint for sustainable livestock investments
Marthe Tollenaar, who manages the design and roll-out of SAIL Ventures' impact and ESG vision throughout the &Green portfolio, attended the GLF event to explain what makes HSJ such an attractive investment opportunity. 'HSJ's disruptive model can form a blueprint to steer the beef sector away from deforestation and towards sustainable business practices', explained Tollenaar. '&Green saw a unique opportunity to promote environmental sustainability while also taking advantage of the growth potential in the industry', she continued. 
 Tollenaar and Godefroy Grosjean, co-lead of the CGIAR Hub for Sustainable Finance, also emphasized the importance of collaboration between producers, research organizations, NGOs, the commercial sector and climate financers when it comes to sustainable livestock value chain investments. Indeed, it was the scientific evidence developed by the CGIAR Livestock and Climate Initiative that helped convince &Green to invest in HSJ's ambitious project. HSJ's success shows how 'we can build on CGIAR science to design solutions that respond to the needs of private investors in the agriculture and food sector', added Grosjean.  
Ultimately, SFA and HSJ reveal that investments in livestock value chains can be both profitable and environmentally sustainable. In doing so, these case studies provide a window into what the future of sustainable finance in rangelands and rangeland restoration could look like. Moving forward, investors should seek out similar organizations with holistic business models capable not only of achieving commercial success but of catalyzing a transition in global livestock value chains, from extractive and harmful to regenerative and nature positive. The future of the world's rangelands may very well depend on it. 
The CGIAR Research Initiative on Livestock and Climate is designed to address the challenges that climate change poses to livestock production, providing livestock-keeping communities with the support they need without accelerating greenhouse gas emissions or degrading land, water, and biodiversity. It forms part of CGIAR's new Research Portfolio, delivering science and innovation to transform food, land, and water systems in a climate crisis. 
Photo: A herd of Nelore short-cycle cattle at Hacienda San José in Colombia feeding on planted brachiaria grass. Photo credit: Hacienda San José
Story by Elliot Carleton, ILRI