Want to avail of sustainable financing? Environmental investor &Green walks us through their investment approach and philosophy
From

CGIAR Initiative on Livestock and Climate

Published on

06.03.23

Impact Area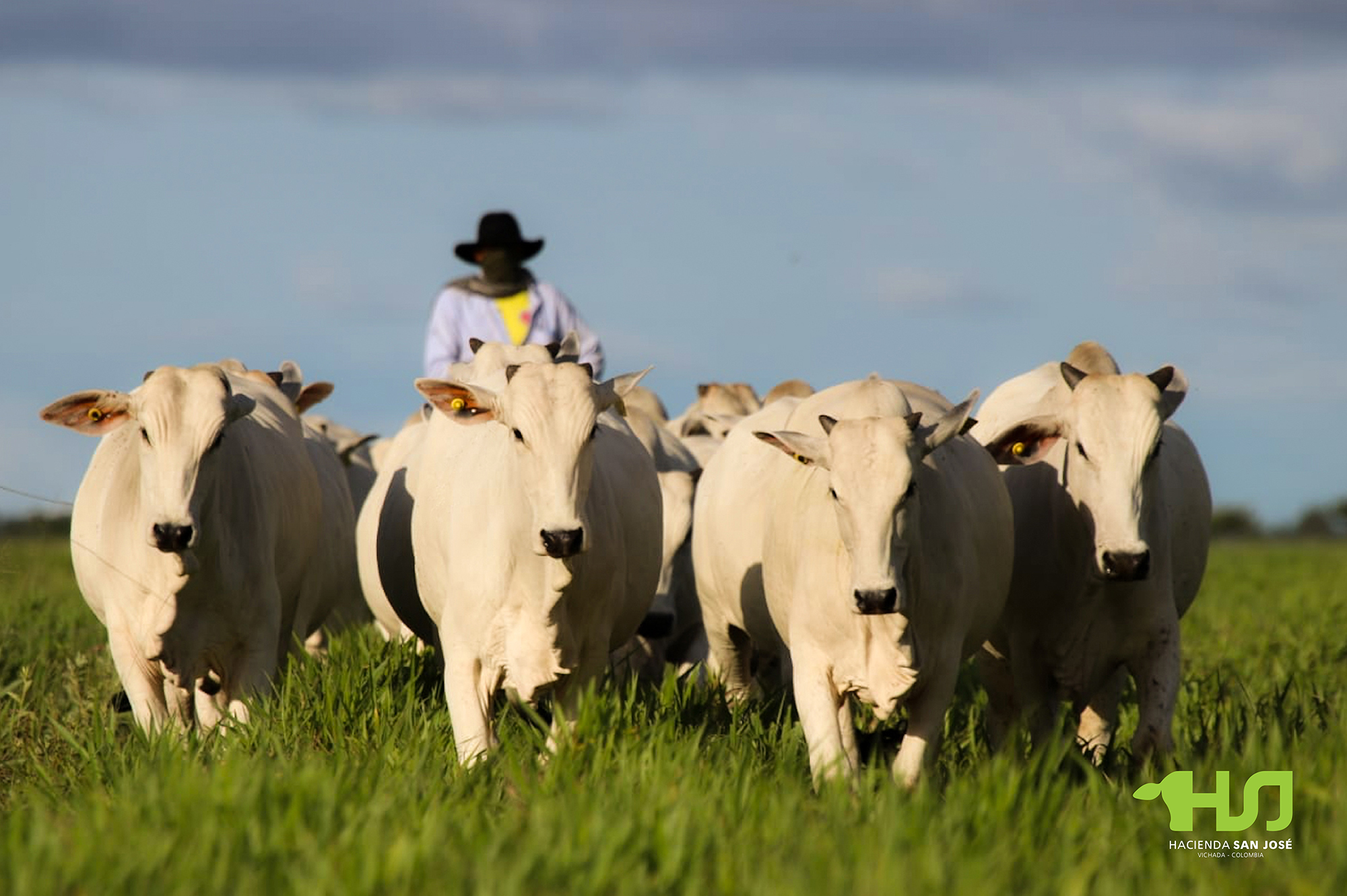 Colombia's Hacienda San José, a cattle ranch that was built on a vision to promote sustainable livestock production in Latin America, has received funding from environmental investor &Green to scale up its operations to cover 180,000 hectares. 
&Green specializes in funding businesses involved in commodity production linked to deforestation and helping them to transition to more sustainable agricultural models. They are one of a handful of investors who support livestock value chains, recognizing their potential to transition to more sustainable models of production.
Hacienda San José is located in a remote region in northeast Colombia and it has achieved net zero carbon status by implementing various sustainable livestock production practices. The ranch uses the Nelore breed of cattle, which requires less water and feed and emits fewer greenhouse gases. For its pasture, it adopted hybrid African grass, Brachiaria, developed by scientists at CGIAR's Alliance of Bioversity-CIAT under the CGIAR Research Program on Livestock and now under the CGIAR Research Initiative on Livestock and Climate. The grass and its deep root system can absorb up to three times the emissions generated by ruminants.
The innovative ranch model adopted by Hacienda San José and its expansion ambitions have made it a strong investment candidate for &Green, a private debt investment facility started in 2017 with an initial capital of USD 100 million provided by the Norwegian government via Norway's International Climate and Forest Initiative (NICFI). It is focusing efforts around 17 countries across the global tropical belt, where most of the world's tropical forests are located.
On 7th March, supported by the CGIAR Research Initiatives on Climate Security and Livestock and Climate, HSJ and &Green will be talking about their initiative and partnership at the Global Landscapes Forum Finance in Luxembourg in a bid to attract further investment for scaling of the approach. 
Ahead of the event, we spoke with guest speaker Marthe Tollenaar, Environmental, Social, and Governance Director at SAIL Ventures, and asked her to explain how &Green works, its selection process and what they consider to be investable sustainable livestock solutions. Tollenaar is responsible for assessing the transformational change potential in &Green's pipeline, leads the design of Landscape Protection Plans for each transaction and works closely with clients to fulfill their monitoring, reporting and verification commitments.
What do you look for when deciding to invest in a livestock project or initiative?
We look for commercial viability and a trusted partner that can give us comfort that both the impact and the financial returns will be realized. And we look for investments that we believe can catalyze a transition of the sector as a whole, from extractive and harmful to the climate to regenerative, deforestation-free, nature-positive, inclusive and climate-positive.
What stood out most in the Hacienda San Jose project that compelled &Green to invest in them? 
The vision of HSJ is very closely aligned with the vision of &Green. HSJ has developed a cattle management strategy that can disrupt the sector, providing a more sustainable and commercial alternative to conventional, extensive cattle ranching. They set out to develop a blueprint of their approach in one of the most remote, challenging areas in Colombia, where models of sustainable land management are needed to set the standard for the development of the region. We believe that this can contribute to a transformation of the cattle sector in Colombia and in the wider region, which is closely aligned with &Green's vision.
How important was the scientific evidence developed by CGIAR Livestock and Climate scientists in your decision to fund HSJ?
The involvement of CGIAR as a trusted science partner of HSJ assured us that HSJ were serious about their climate mitigation ambitions. The data presented so far indicates that a climate-positive cattle ranching model is possible, which is very encouraging, not only for HSJ but for the sector globally. We are excited to see the developments over time as the CGIAR team continues to monitor the long-term changes at the farm.
What are examples of other livestock investments by &Green?
In addition to HSJ, &Green invested in Marfrig and Roncador, two very different companies in Brazil's beef value chain. Roncador is a large (150,000ha) farm in the Brazilian Cerrado that applies regenerative practices in an 'Integrated Crop Livestock' model. Their efficient production model is applied at 60,000 hectares, while over 70,000 hectares is set aside for conservation. Marfrig is the second-largest meatpacker in the world, with an impressive supply chain across the Brazilian Amazon and Cerrado biomes. We partner with Marfrig to create full traceability in their supply chain, both in direct and indirect suppliers, with the aim to create a fully deforestation-free supply chain for their beef production lines.
What sustainable livestock solutions are worth investing in?
We see many examples of good practice cattle management, combining good genetics, good management and state-of-the art technology to create efficient, low impact production processes. We would like to see these solutions applied across the globe, and we would like to see a better system to recognize these efforts so that consumers can understand which products come with which sustainability profile. GANSO is a local certification scheme in Colombia that guarantees sustainable production of beef products. This is a great way to create consumer awareness and award front-running companies for their sustainability efforts.
What motivates you most about your work?
Creating a truly sustainable investment approach that can compete with mainstream investment opportunities, to ultimately steer capital away from extractive, unsustainable practices and towards inclusive, deforestation-free investments. Contributing to this 'proof of concept' inspires me in my work.

Read related post: Creating the perfect beef: An inside look into one of Colombia's most sustainable cattle ranches
 —
Banner image: A rancher at Hacienda San Jose herding cattle. Photo HSJ.
Written by Mireille Ferrari, CGIAR Research Initiative for Livestock and Climate