CGIAR Appoints Dr. Lindiwe Majele Sibanda as System Board Chair, Effective January 2023
From
Published on

24.11.22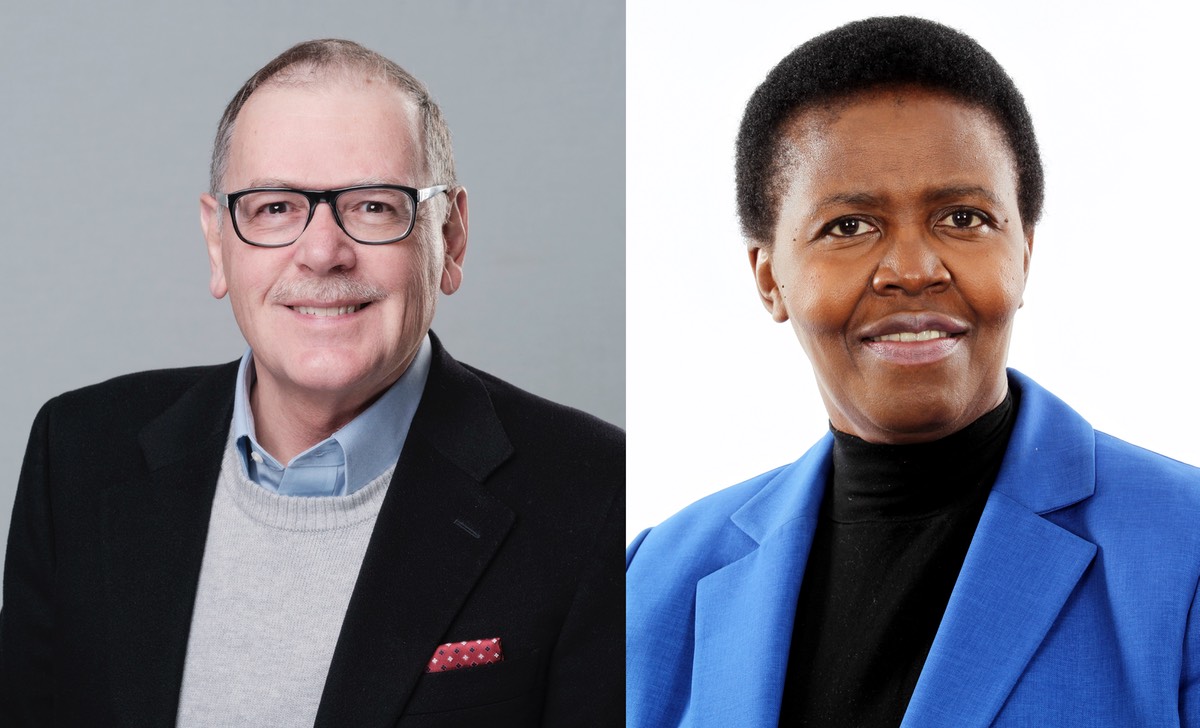 Following the decision of Marco Ferroni to retire and step down from his position as CGIAR System Board Chair after five years of service on December 31, 2022, CGIAR is pleased to announce that current Board member Lindiwe Majele Sibanda will succeed him in January 2023.  
Dr. Marco Ferroni, said, "I take great pleasure in announcing that Dr. Lindiwe Majele Sibanda will be CGIAR's next System Board Chair. Throughout her distinguished career, Lindiwe has made substantial contributions to challenges facing global science for agriculture, food systems and the environment. She has a proven track record of harnessing partnerships in research and innovation to drive food systems transformation and foster sustainable food and nutrition security.  In addition to formal training in governance and management of change processes, Lindiwe is trained as a multi-cultural dialogue moderator and has a strong track record working with diverse teams in international environments. Her appointment is made following a robust selection process and will ensure a seamless transition in the System Board's leadership."
Dr. Juergen Voegele, CGIAR's System Council Chair since July 2016, and World Bank Vice President for Sustainable Development, said, "I want to express my sincere appreciation to Marco Ferroni for his outstanding contribution to CGIAR, its science, people and mission, during his tenure as System Board Chair. Typically, Board Chairs serve for a maximum term of four years. Marco graciously accepted the System Board's request that he stay through to end-2022, to steer CGIAR through an essential transformation of its systems, towards a unified and integrated international institution better equipped to develop innovative solutions to the multiple, interconnected threats to food, nutrition, and water security we are facing today. Thank you for your commitment, energy and dedication, Marco. I wish you all the best going forward."
Dr. Voegele continued, "On behalf of the System Council, I welcome Dr. Sibanda and wish her every success in her new role. She is an accomplished, strategic leader, and I am confident that CGIAR will go from strength to strength with her at the helm of the System Board, whilst continuing to serve as a member of all One CGIAR Center Boards."
Dr. Marco Ferroni said, "It has been an immense privilege to serve as CGIAR's System Board Chair for the past five and a half eventful years. This is the right time for me to step down from my CGIAR Board appointments. I have very much enjoyed working closely with Lindiwe since she joined the System Board in early 2021. She has a formidable vision and leadership skills, and I know she will do an outstanding job steering CGIAR through the next phase of its integration, development and growth."
"I am looking forward to taking up the role of Chair of CGIAR's System Board, and keen to put my experience in science, agriculture, climate change and nutrition to work in advancing CGIAR's mission – together with colleagues across the organization, and partners around the world – to deliver the science and innovations needed to tackle the many threats related to food, land and water and deliver a food-secure future," said Dr. Lindiwe Majele Sibanda. She added,"As well as applying a policy and institutional perspective, I have a direct, personal connection to agriculture – I'm a farmer as well as a scientist."
For more information, please consult Lindiwe's biography.