Capacity development in plant virus diagnostics impacting the next generation of scientists
From
Published on

15.08.23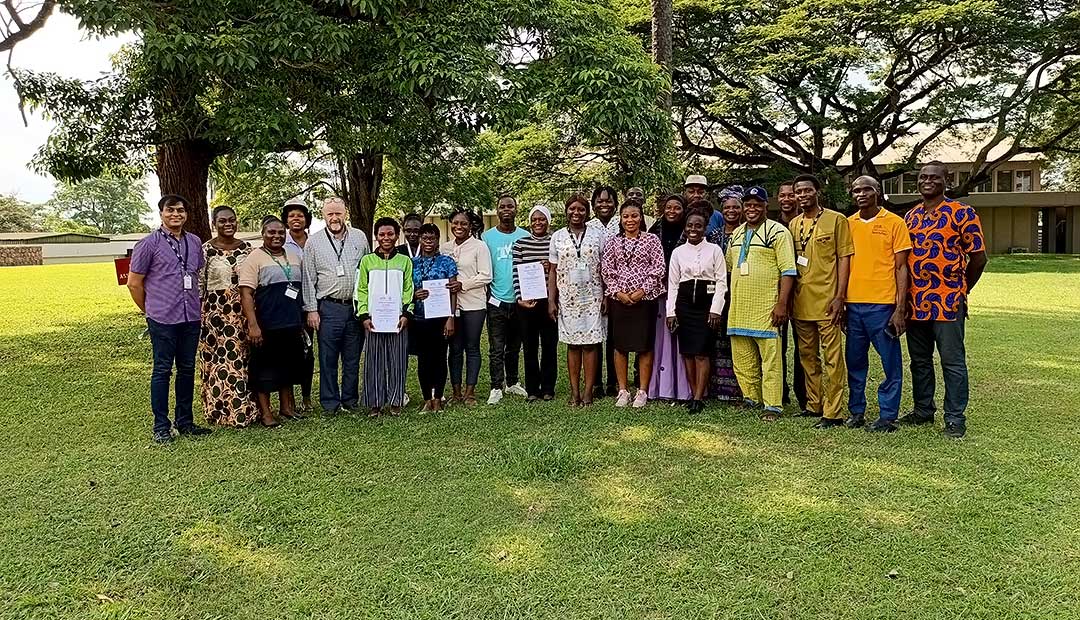 As part of efforts to strengthen the capacities of young graduates, 
IITA
–
CGIAR
 Virology and Molecular Diagnostics (VMD) Unit organized a week-long training themed: "Introductory Training Course in Virology and Molecular Diagnostics" from 10 to 14 July 2023 at the Institute's headquarters, Ibadan.
The five-day training exposed 15 young graduates and early career professionals from Nigeria, Benin, and Rwanda to various virus diagnostic methods, equipping participants with molecular diagnostics skills and practical aspects to strengthen their path toward a sustainable career in agricultural R4D.
Head of IITA Virology and Molecular Diagnostics (VMD) Unit, Lava Kumar, introduced the trainees to different diagnostics methods and how to use them for diagnosing virus diseases and other applications such as seed health testing.
The course gave the trainees hands-on experience in the laboratory, assisted by the VMD team members Olamide Lateef, Samuel Alaohuo, Patricia Ogunsanya, Olateju Oyelami, and Oviasuyi Taiwo, on application of diagnostic methods such as Polymerase Chain Reaction (PCR), ELISA, nucleotide sequencing, isothermal diagnostics (Loop-mediated isothermal amplification – LAMP and Recombinase Polymerase Amplification) and bioassays.