Bringing back neglected crops: A food and climate solution for Africa
From
Published on

05.06.23

Impact Area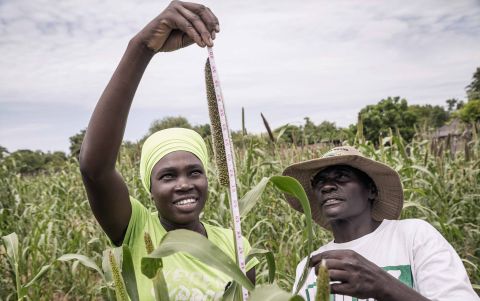 OPEN ACCESS | CC-BY-4.0
As the food and climate crises continue to cause suffering around the world, one under-appreciated solution—neglected crops—could be a powerful tool to alleviate both crises in one of the worst affected regions: Africa.
Neglected crops—including grains such as sorghum and millet and vegetables such as amaranth, eggplant, and kale—are also known as "indigenous," "lost," "native," "orphan," "traditional," or "underutilized" crops, or as ingredients in "forgotten foods." These terms capture various aspects of these important crops: They are indigenous or native to a specific region (e.g., regions in Africa); they have traditionally been the basis for highly nutritious foods, but over time, they were lost or forgotten by many and thus orphaned; and they are now underutilized by farmers and producers and, likewise, neglected by consumers, plant breeders, policymakers, and donors.
Bringing back neglected crops is not a new topic, but the idea has gathered new momentum in 2023, which the United Nations has declared the International Year of Millets. This post makes a case for reintroducing and scaling up cultivation and use of these crops, which offer a promising way to address both the food and climate crises—particularly for Africa.