Aspen New Voices Fellows Andrew Mude and Jemimah Njuki tell of the moments their ag careers 'took off'
From
Published on

10.08.18

Impact Area
Funders

Australia, EU Commission, The World Bank, United Kingdom, United States of America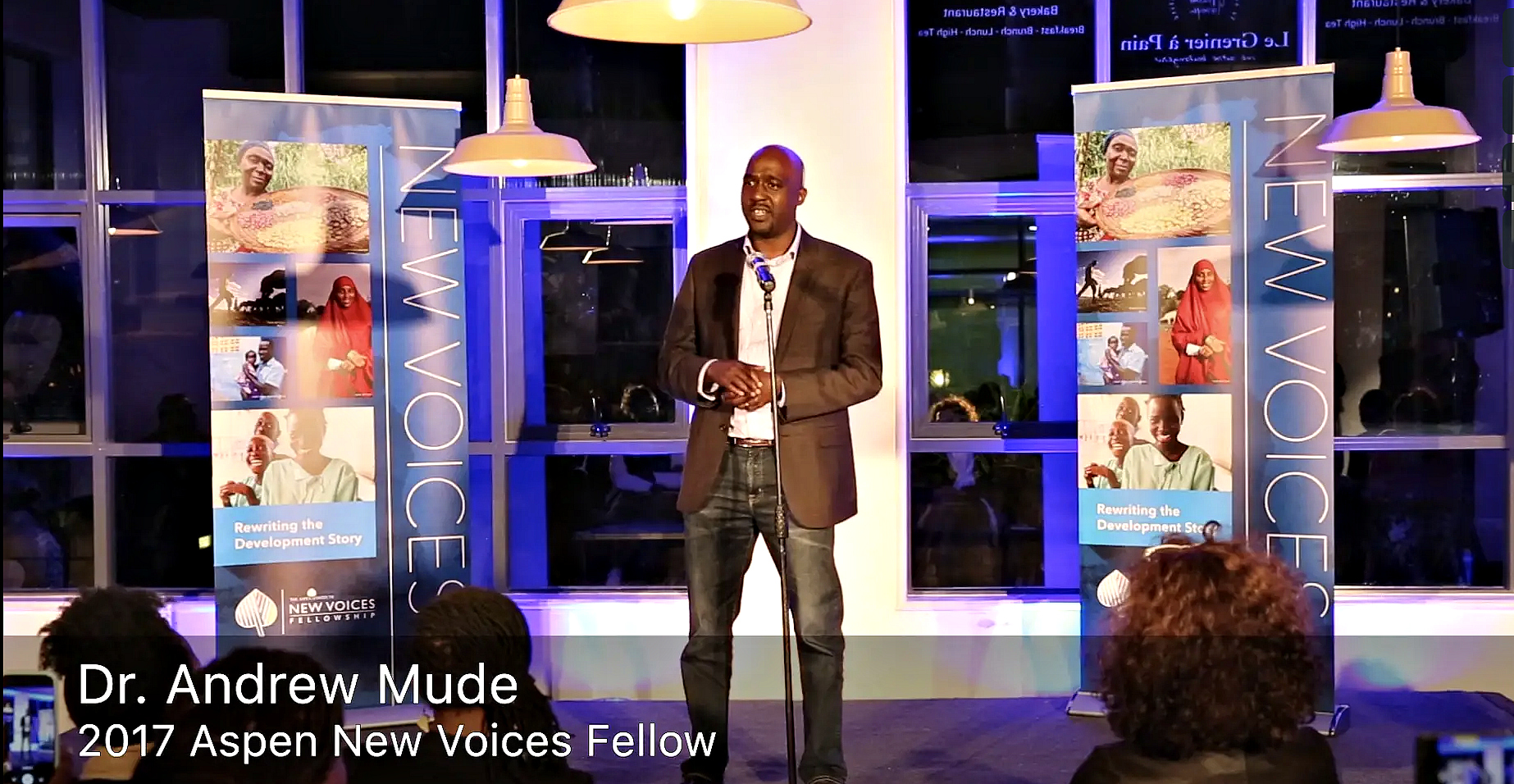 For your viewing and listening pleasure, here are two short video 'stories' by two great agricultural-research-for-development storytellers. Their stories were introduced recently at an #800000">Aspen New Voices Fellowship evening gathering in Nairobi by moderator #800000">Lindiwe Majele Sibanda, vice president of the Alliance for a Green Revolution in Africa (#800000">AGRA), former chair of the board of trustees of the International Livestock Research Institute (#800000">ILRI), and a former Aspen New Voices Fellow herself.
Beyond language
#800000">Andrew Mude, an Aspen Institute New Voices Fellow and economist with ILRI, here describes an unlikely moment (rhetorically and personally tense as well as transformative) that occurred years ago in a small church in Kenya's remote northern frontier region of Marsabit during the launch his livestock insurance program for African herders. Run-time: 10 minutes.
Andrew Mude – Aspen New Voices Fellow 2017 from Natasha Sweeney on Vimeo.