Announcing CIMMYT-derived fall armyworm tolerant elite maize hybrids for eastern and southern Africa
Published on

23.12.20

Challenges
Funders

Bill and Melinda Gates Foundation, United States of America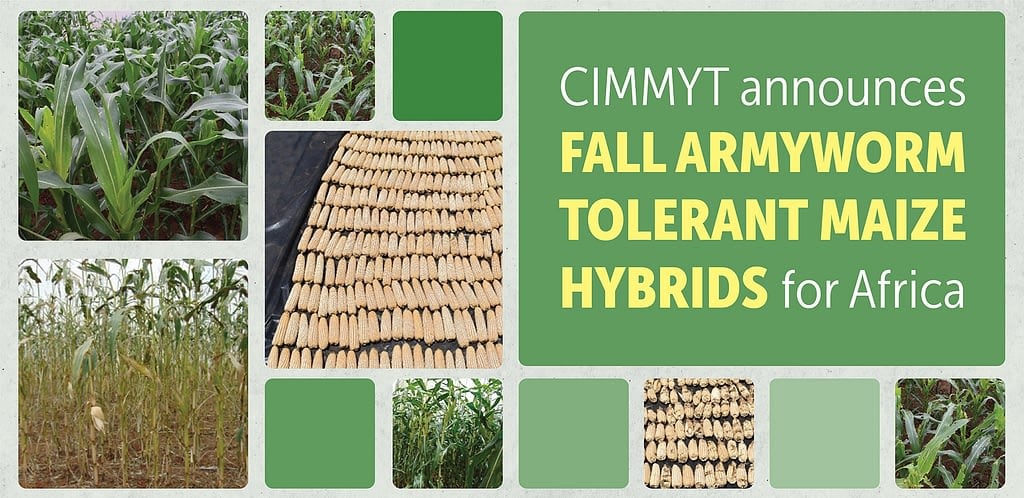 The International Maize and Wheat Improvement Center (CIMMYT) is pleased to announce the successful development of three CIMMYT-derived fall armyworm-tolerant elite maize hybrids for eastern and southern Africa.
Fall armyworm (Spodoptera frugiperda) emerged as a serious threat to maize production in Africa in 2016 before spreading to Asia in 2018. Host plant resistance is an important component of integrated pest management (IPM). By leveraging tropical insect-resistant maize germplasm developed in Mexico, coupled with elite stress-resilient maize germplasm developed in sub-Saharan Africa, CIMMYT worked intensively over the past three years to identify and validate sources of native genetic resistance to fall armyworm in Africa. This included screening over 3,500 hybrids in 2018 and 2019.
Based on the results of on-station screenhouse trials for fall armyworm tolerance (under artificial infestation) conducted at Kiboko during 2017-2019, CIMMYT researchers evaluated in 2020 a set of eight test hybrids (four early-maturing and four intermediate-maturing) ) against four widely used commercial hybrids (two early- and two intermediate-maturing) as checks.