Aflasafe technology showcased at international, high-level biocontrol events
From
Published on

24.07.23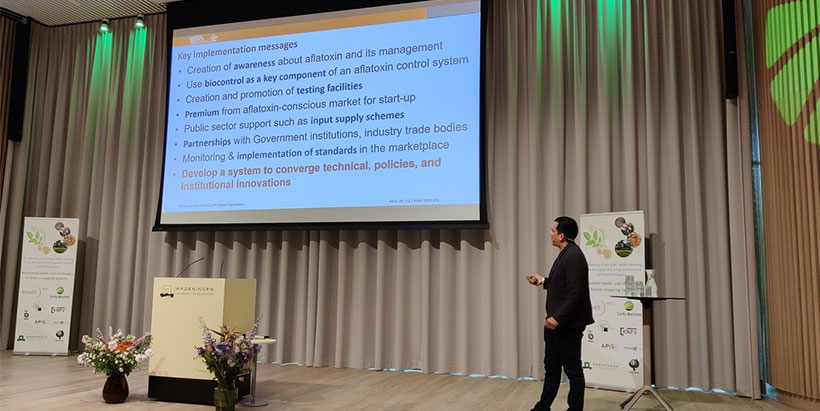 IITA's internationally recognized Aflasafe Initiative has made significant strides in developing and scaling the biocontrol-centric approach of integrated aflatoxin management system for improving health, trade, and income in Africa. In May and June, Aflasafe project scientists were invited to make keynote presentations on the work of the Aflasafe Team at two major international biocontrol events in Europe.
The French Priority Research Programme, Growing and Protecting Crops Differently (PPR-CPA), organized the International Scientific Workshop—Diversifying Business Models for Biocontrol Deployment—from 31 May to 2 June 2023. The hybrid event was held in the Institut National de Recherche pour l'Agriculture, l'Alimentation et l'Environnement (INRAE), Paris and online.
Event participants discussed the diversity of business models used worldwide for the different types of biocontrol strategies (together with autocidal control and scouting activities supporting biocontrol). They analyzed their pros and cons, success stories (or useful failure stories), potential for wider deployment, and how public and private policies can facilitate their implementation.